Knee Products / Universal Hinged Knee Brace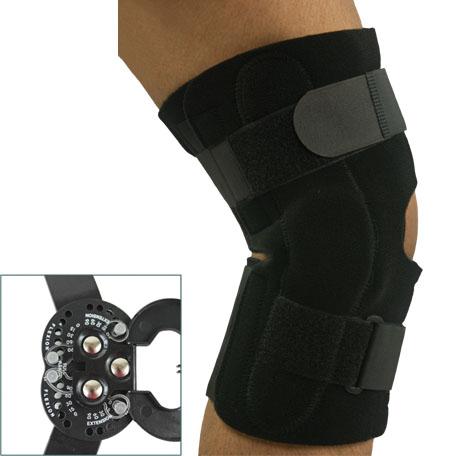 Universal Hinged Knee Brace
The Comfortland universal hinged knee brace provides stability and support for chronic knee pains and instability. Available as a universal fit brace.
Key Features
Universal Size
Lightweight Construction
Breathable materials keep patients comfortable
Helps restore functionality
Indications for Use
Effective in treating mild injuries of the collateral ligaments, menisci, and patellar retinaculum.

Also internal derangement of the knee, chondromalacia of the patella, old disruption of the anterior cruciate ligament, chondromalacia, tear of the cartilage or meniscus of the knee, sprains and strains of the knee.
Manufacturer
Comfortland Medical