Back Products / Horizon™ 456 TLSO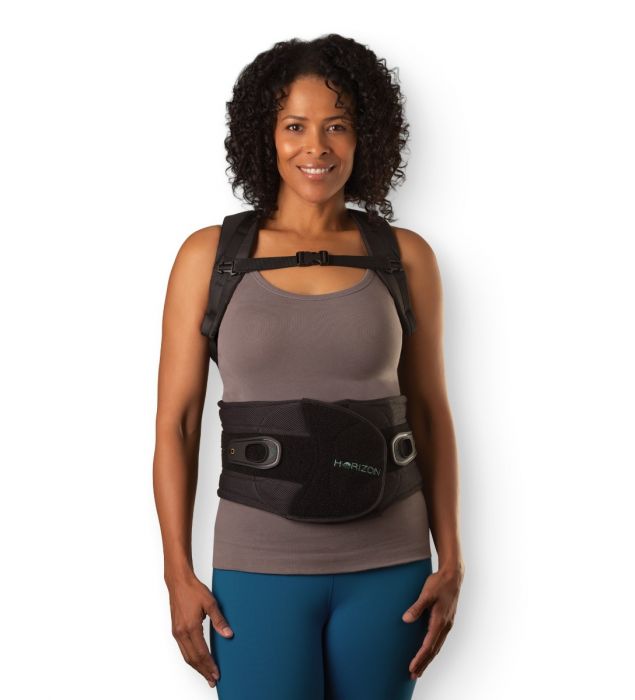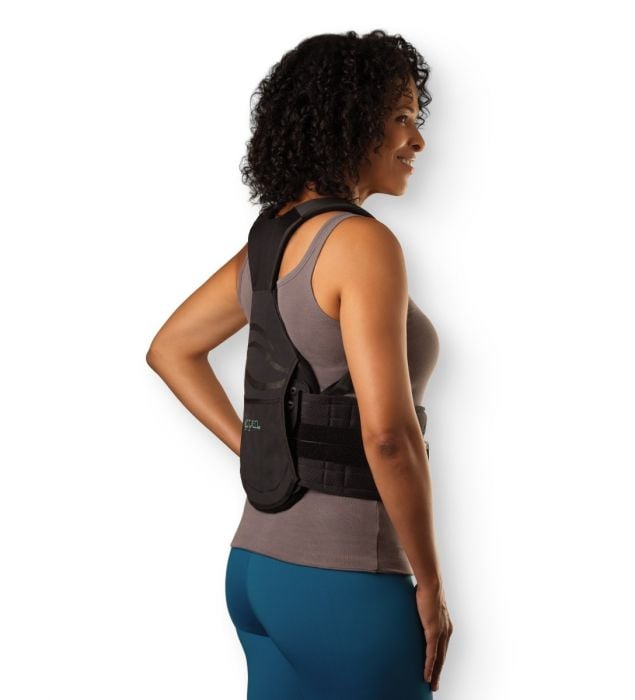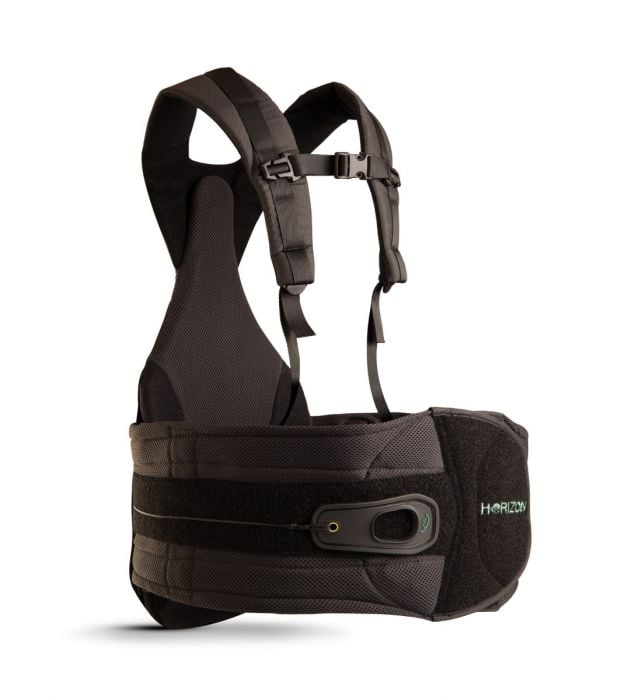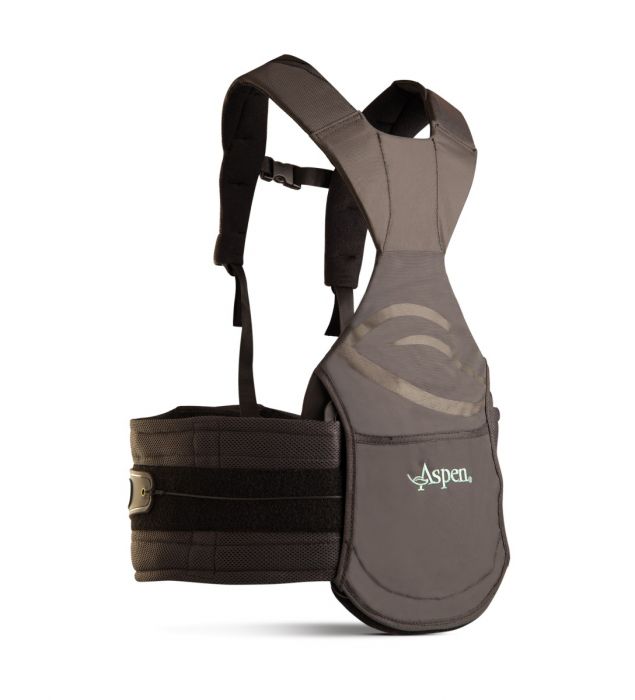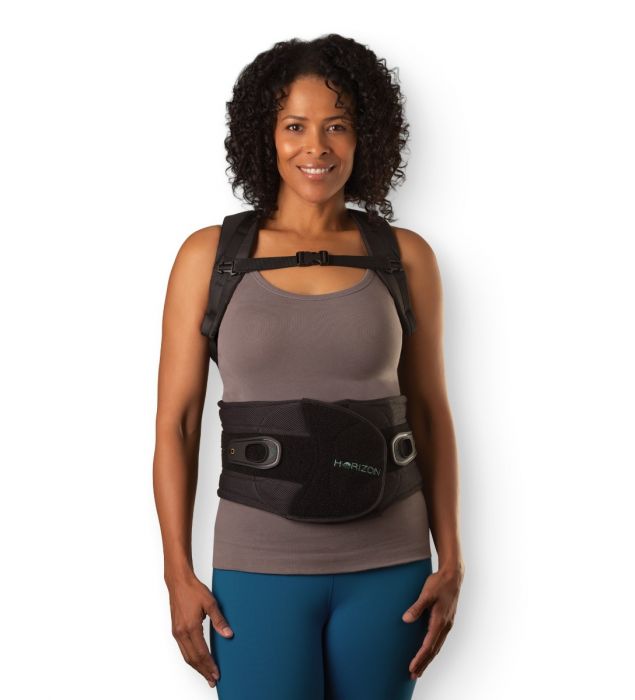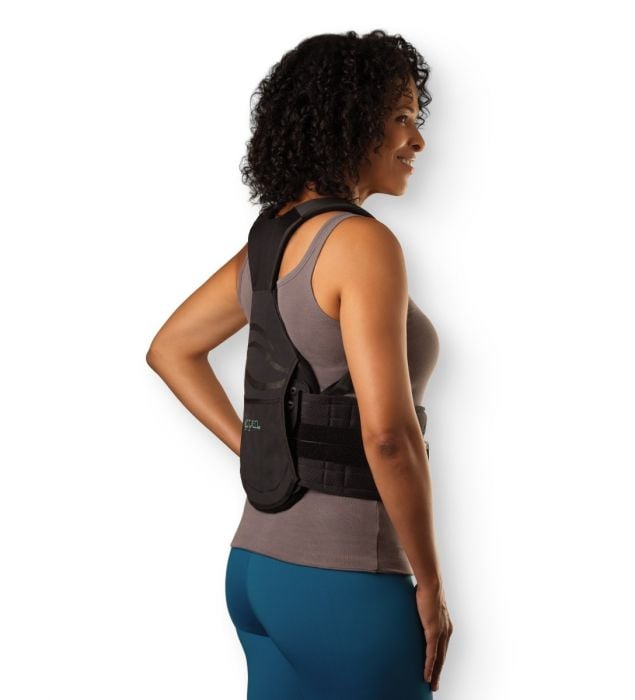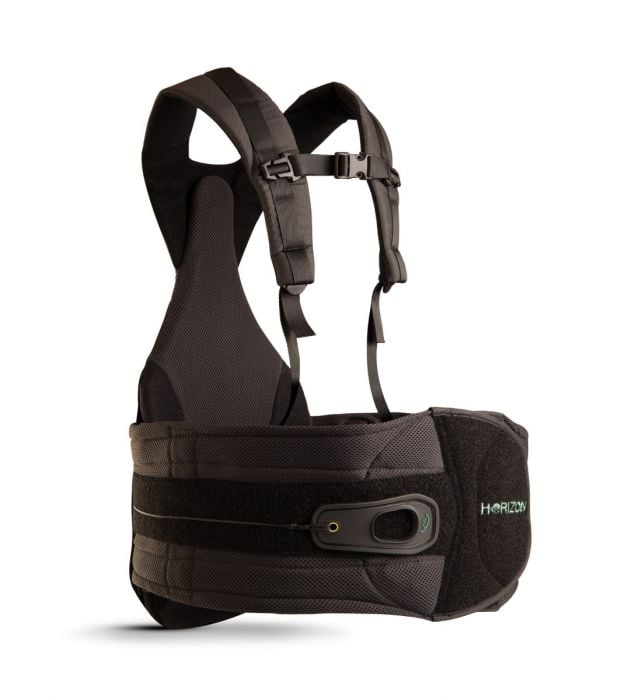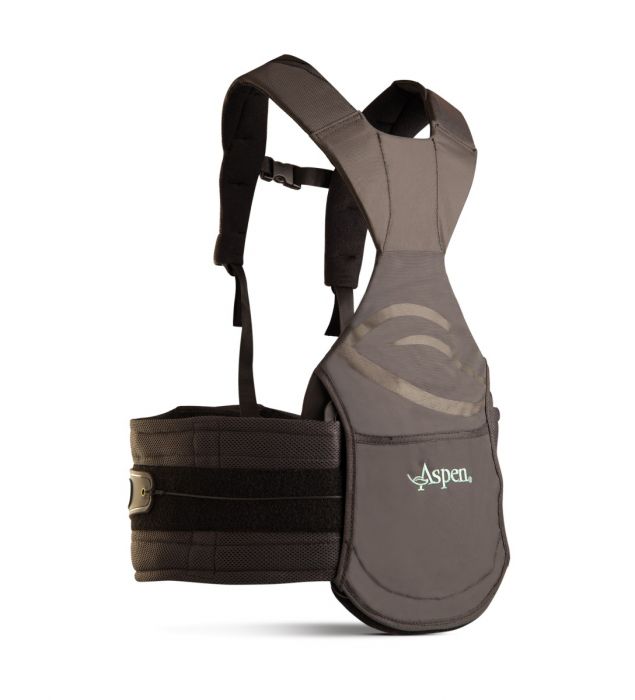 Horizon™ 456 TLSO
The Horizon™ 456 TLSO is designed to provide motion restriction, creating a dynamic environment for healing within the thoracolumbar and lumbar spine. Comfortable to wear and easy to don and doff, the Horizon 456 TLSO was designed specifically to target patients with challenging indications such as compression fractures, burst fractures and hyper-kyphosis. One-size adjustable, Horizon braces comfortably fit waist sizes ranging from 24-50 inches, and up to 70 inches with the extension panels. To further support patient recovery, the Horizon braces can be stepped down to the Horizon PRO for treatment of recurring ailments.
Key Features
One Size Adjustable
Height Options For a Customized Fit
Open Shoulder Strap Configuration
Targeted Independent Tightening Mechanism
Steps Down to Support Recovery
Indications for Use
Postoperative support, Degenerative disc disease, Bulging or herniated disc, Fracture management, Spondylolysis, Spondylolisthesis, Spinal stenosis, Kyphosis, Spondylosis (Osteoarthritis/Degenerative Joint Disease).
Medicare Beneficiary Eligibility Lookup
Enter your ZIP Code to determine if you are in a location where we provide bracing products as a Medicare covered benefit.
Shoulder pain has a wide variety of sources. You may have had a fall or another type of accident that led to a sprain, strain, rotator cuff injury or dislocation. Alternatively, you may have a chronic condition such as bursitis, arthritis, frozen shoulder or neuropathy.
Regardless of what caused your shoulder pain, a shoulder brace can often help. Shoulder braces offer support and compression, which keeps your joint in place and relieves pain. Plus, some of our shoulder braces come with adjustable telescoping arms, so you only need one brace for all positions.
Our shoulder braces are comfortable and easy to get on and off — you never have to worry about needing help.
For more information about what type of shoulder brace is best for your condition or whether your insurance will cover your purchase, contact us today.
Medicare Patients
Contact us with any questions about bracing or eligibility. We'll make it easy for you. We'll even handle the paperwork should you qualify.
Non-Medicare Patients
We are in-network with over 150 insurance plans, workers' compensation, and no-fault insurance companies.
Providers
Send us a referral and we will make sure your patient receives the right brace – fast. Our staff of professionals are on-hand and ready to serve.