Extremity_Shoulder / Shoulder Immobilizer w/ Waist Strap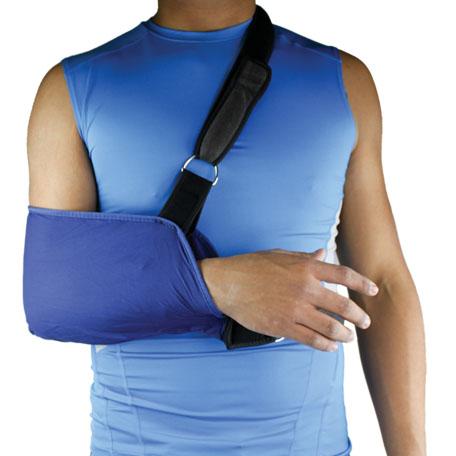 Shoulder Immobilizer w/ Waist Strap
Designed to treat rotator cuff injuries, shoulder instabilities, and anterior dislocation of the G-H joint, shoulder immobilizer features an ambidextrous design, fitting either the right or left arm. The ventilated canvas sling keeps patients cool and dry while the simple strapping design allows for easy application and adjustment.
Key Features
Ambidextrous design fits left or right arm
Ventilated canvas construction
Easy to apply and remove
Indications for Use
Rotator cuff injuries
Shoulder instabilities
Anterior dislocation (G-H joint)
Manuf. Part No.
21-101-2
21-101-3
21-101-4
Size Chart
| | |
| --- | --- |
| Size | Measurement |
| Small | 13.5" long/ 7.5" sling depth |
| Medium | 15.5" long/ 8.25" sling depth |
| Large | 18" long/ 8.75" sling depth |