Extremity_Cervical Collar / Miami J Select Cervical Collar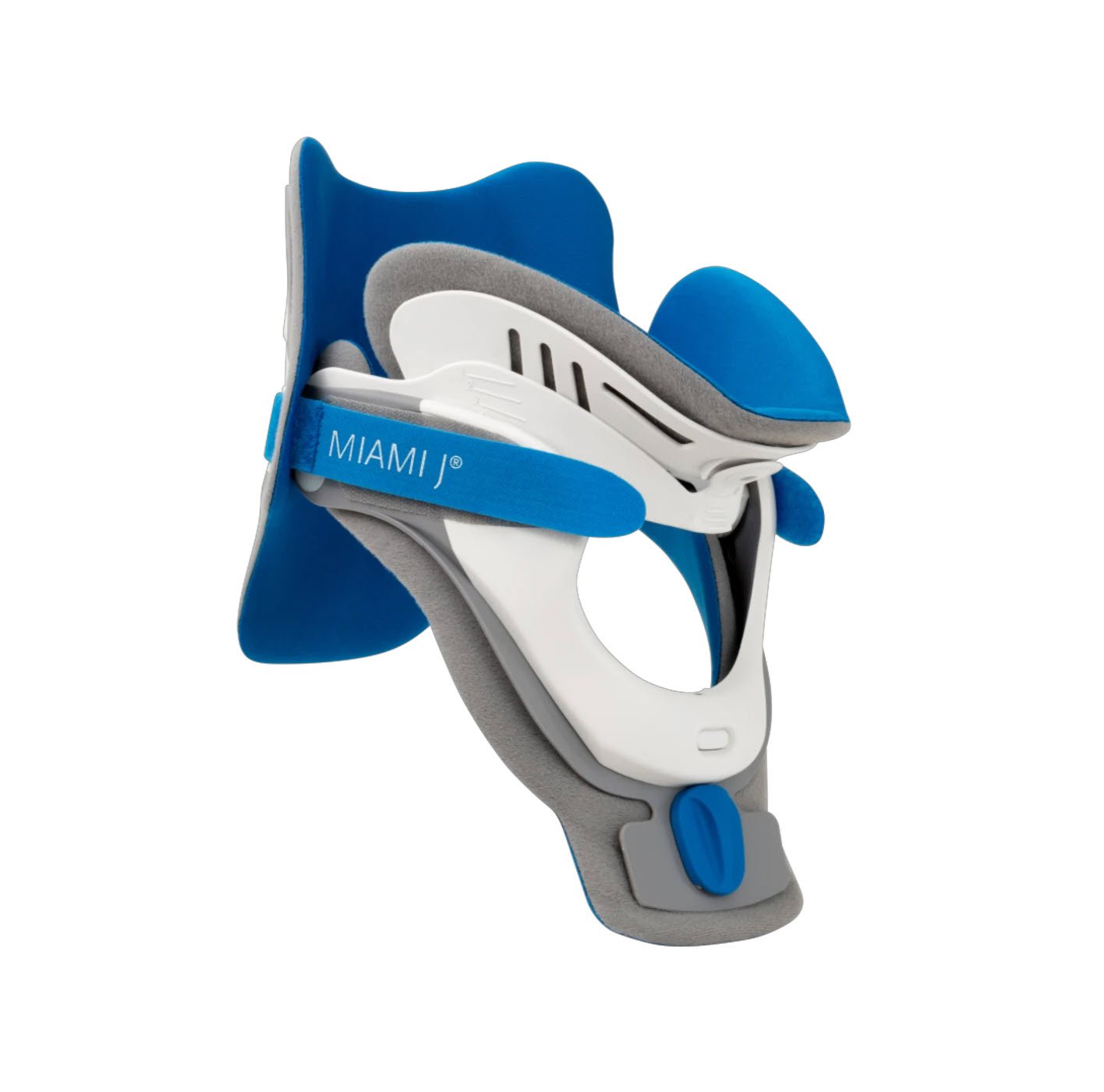 Miami J Select Cervical Collar
The Miami J Select cervical collar by Össur offers the widest range of height adjustability in the market with a single, universal design that replicates the comfort, immobilization and quality you expect from a Miami J product.

Featuring a patented, first-to-market locking mechanism to encourage patient compliance and anti-microbial Sorbatex padding, Miami J Select is designed to support successful patient outcomes.
Key Features
Universal design that doesn't compromise immobilization or comfort.
Easy to don and doff with patented Reproducible Fit option.
Simplified comfort adjustments with integrated and patented Sternal-Relief Dial.
Easy to clean and replace multi-colored padding.
Anti-microbial & biocompatible Sorbatex™ padding prevents bacterial build-up.
7 precise fitting sizes with opportunity to fine-tune.
One-piece, anatomically inspired collar back with Flex Edge® designed to reduce occipital pressure.
Large tracheal opening – improved function for ICU patients.
X-ray and CT lucent, MR-safe.
Indications for Use
Conditions requiring gross immobilization of the cervical spine.

This may include: – C-Spine precaution for trauma patients – Immobilization for pre and post c-spine surgery