Back Products / Active P-TLSO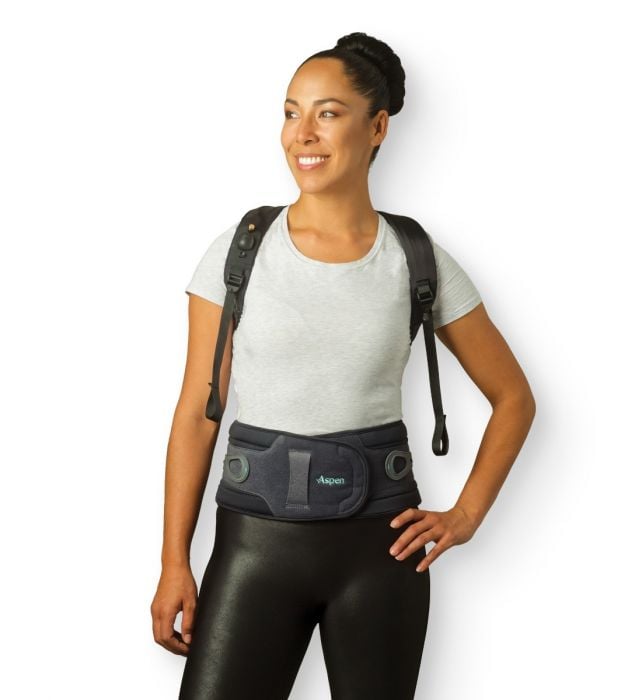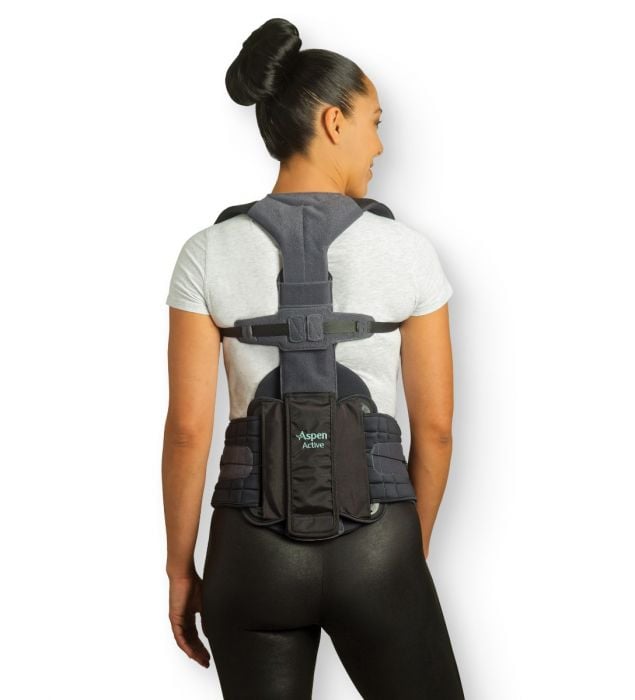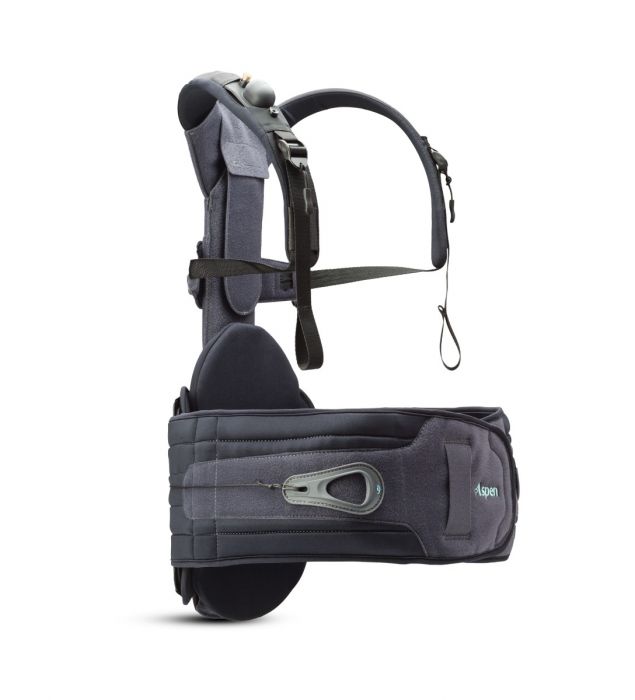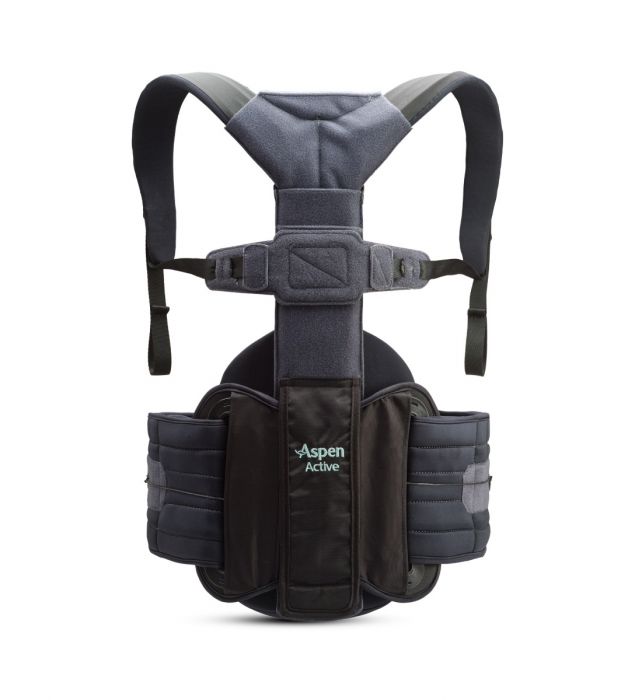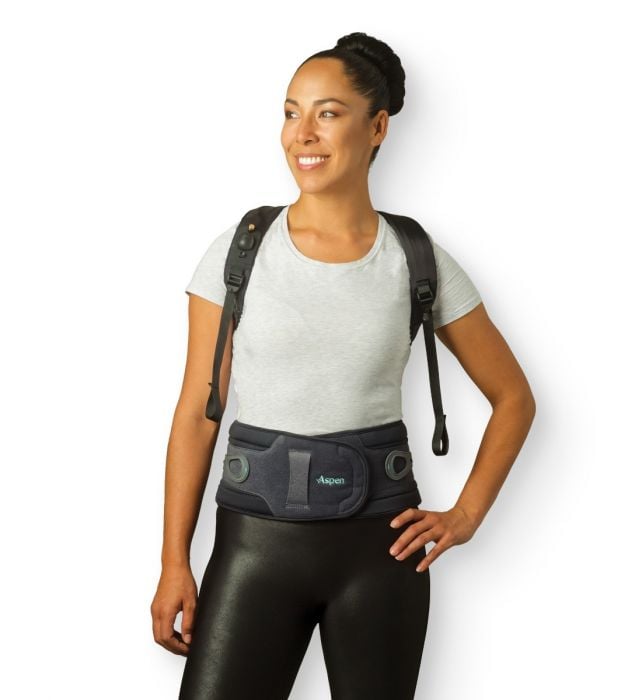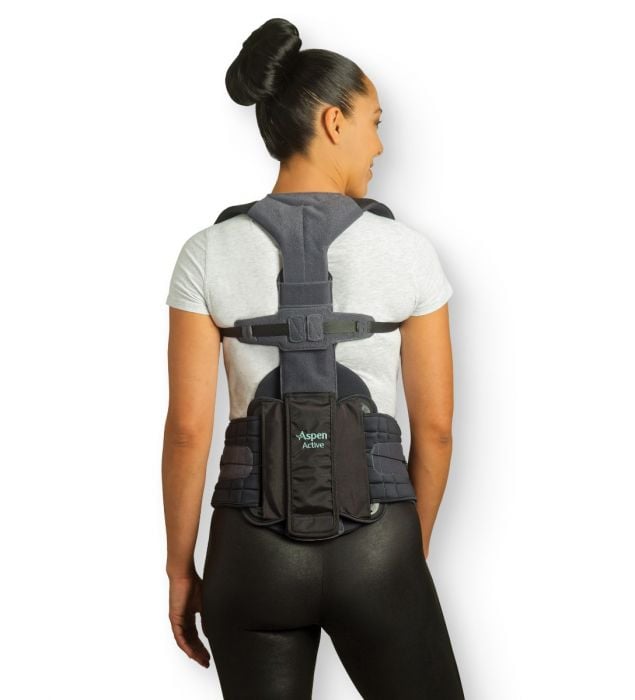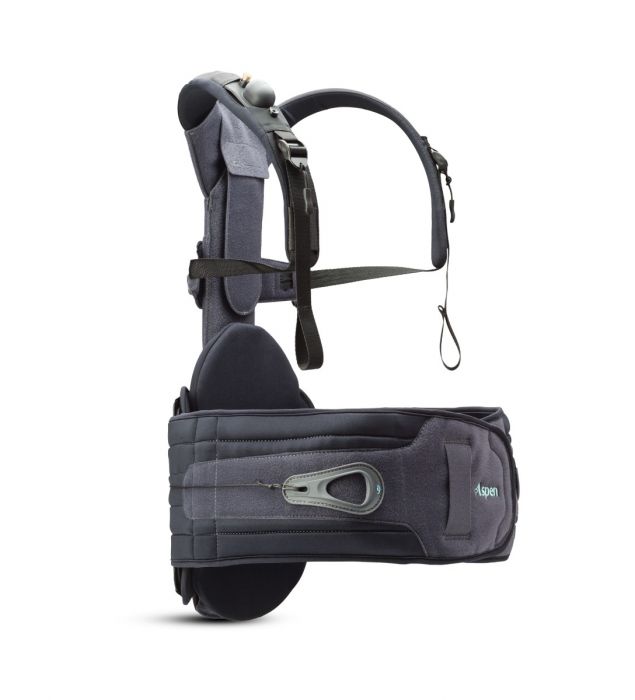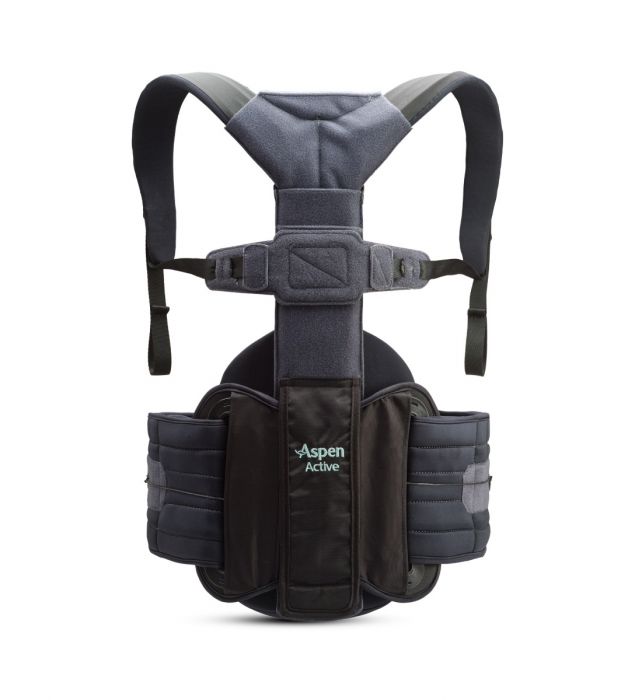 Active P-TLSO
The Aspen Active™ Postural-TLSO is a lightweight, adjustable brace designed to address the symptoms associated with poor posture often due to prolonged use of electronic devices/technology. While actively influencing a patient's posture, the brace provides gentle support while activating postural stabilizing muscles. This product helps train the body to hold neutral posture by concurrently stretching and strengthening the structures that have become tight and deconditioned over time due to poor posture.
Key Features
One size adjustable (universal size)
Aspen's patented 4:1 mechanically advantaged SlickTrack™ System
Height adjustments for every body
Step-down brace support
Indications for Use
Postoperative support / pain relief
Kyphosis secondary to osteoporosis
Decompressive procedures
Degenerative disc disease
Bulging or herniated disc
Fracture management
Structural kyphosis
Spondylolisthesis
Spinal stenosis
Spondylosis
Size Chart
One size adjustable (Universal)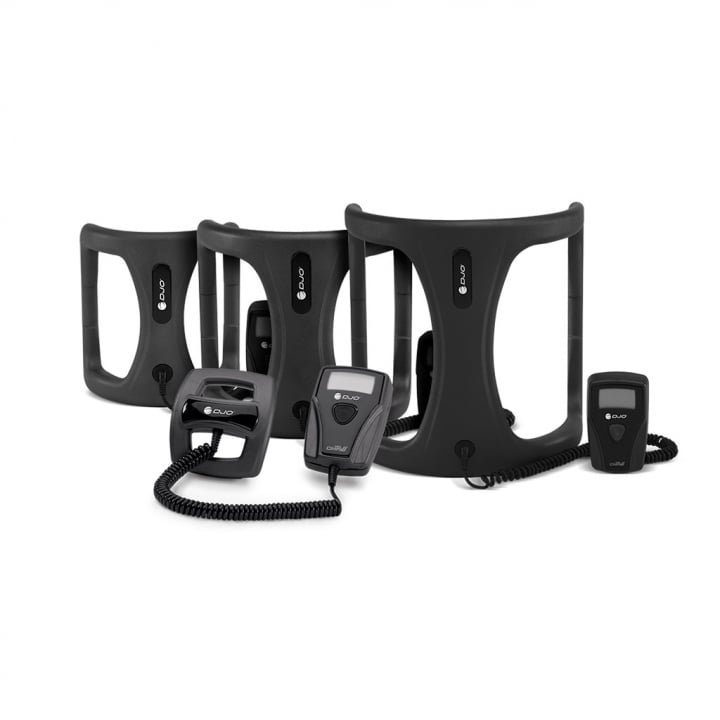 Medicare Beneficiary Eligibility Lookup
Enter your ZIP Code to determine if you are in a location where we provide bracing products as a Medicare covered benefit.
Many patients with back pain undergo cervical or lumbar spinal fusion surgery. Spinal surgery is often recommended for herniated discs, spinal stenosis, fractures, degenerative disc disease, scoliosis and spondylolisthesis.
The goal of spinal fusion surgery is to fuse bones in an effort to reduce pain. Post-surgery, a bone growth stimulator can speed recovery. A BGS works by sending electromagnetic energy to the bone, stimulating faster regeneration.
Elite Medical Supply's bone growth stimulators are lightweight, battery-operated and easy to use. You only need to use them for 30 minutes a day to get the full benefit.
If you think you would heal faster with the help of a bone growth stimulator, or if your doctor recommends you try one, Elite Medical Supply is the best place to get it. We're known for selling quality products and providing professional, helpful, live customer service.
Medicare Patients
Contact us with any questions about bracing or eligibility. We'll make it easy for you. We'll even handle the paperwork should you qualify.
Non-Medicare Patients
We are in-network with over 150 insurance plans, workers' compensation, and no-fault insurance companies.
Providers
Send us a referral and we will make sure your patient receives the right brace – fast. Our staff of professionals are on-hand and ready to serve.