Knee Products / X-ROM™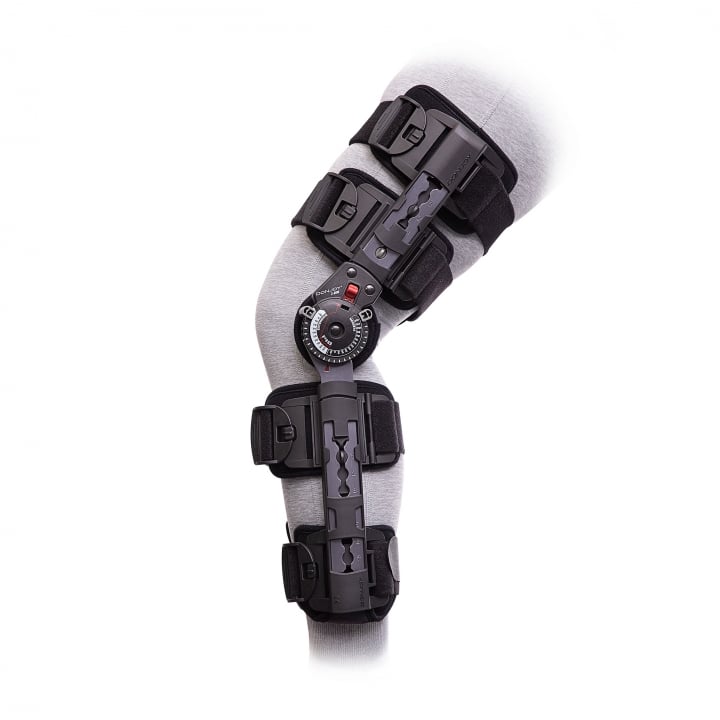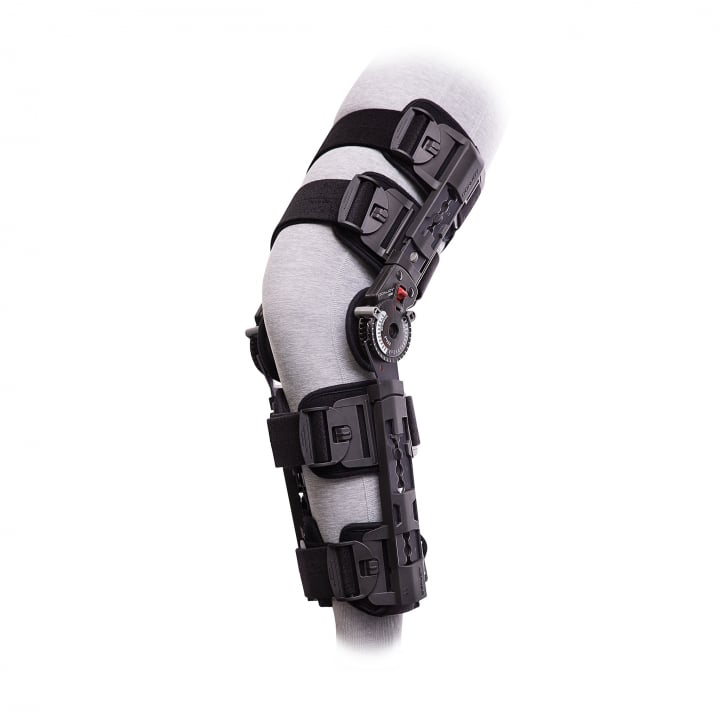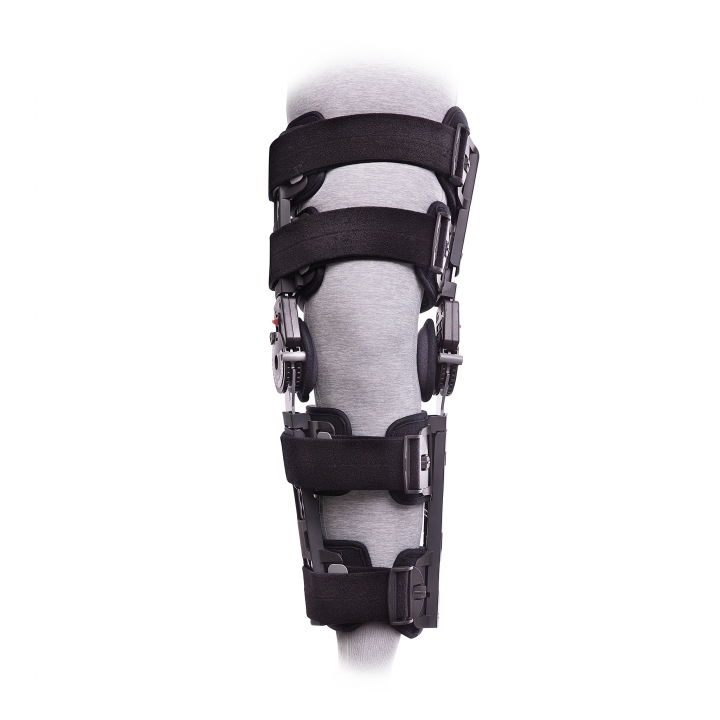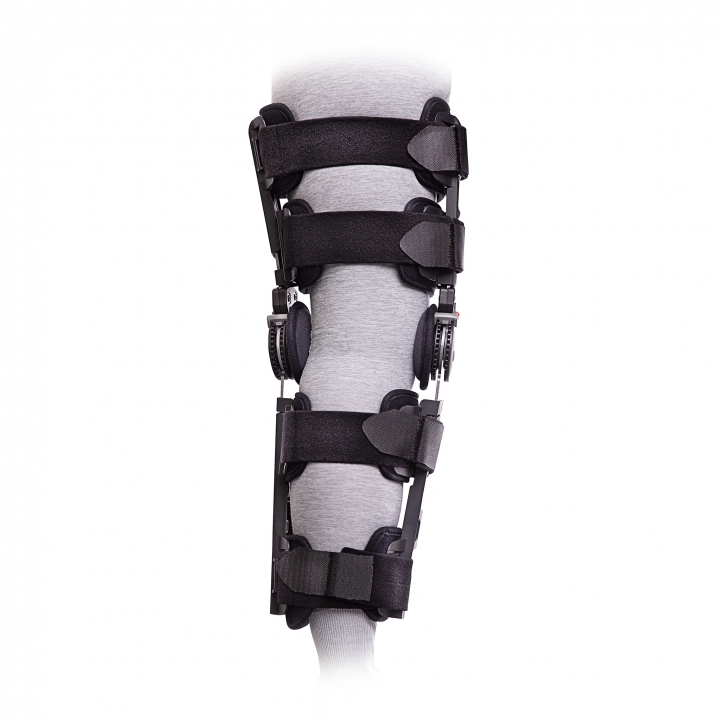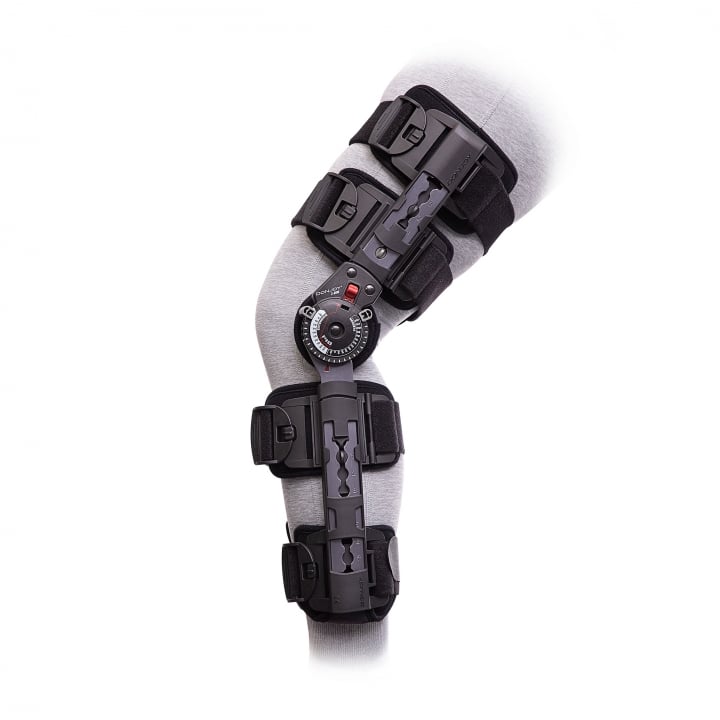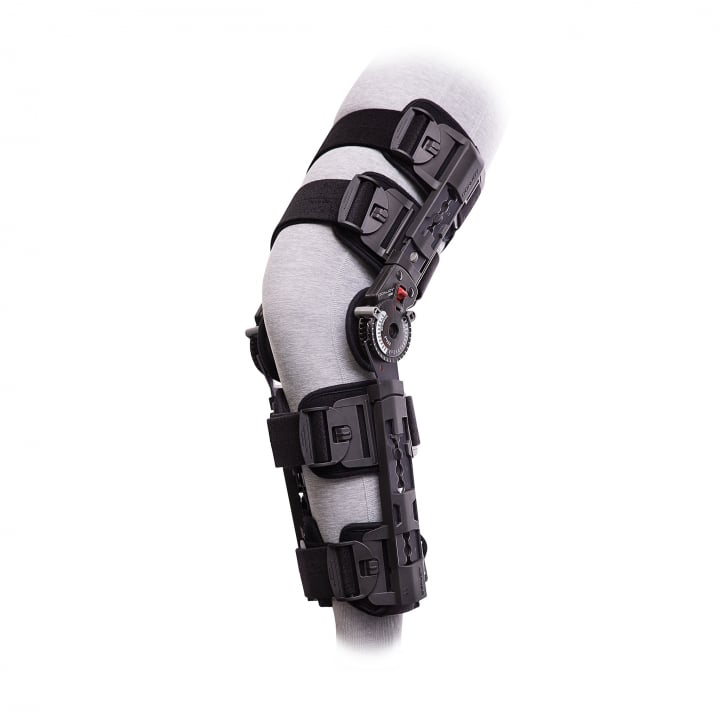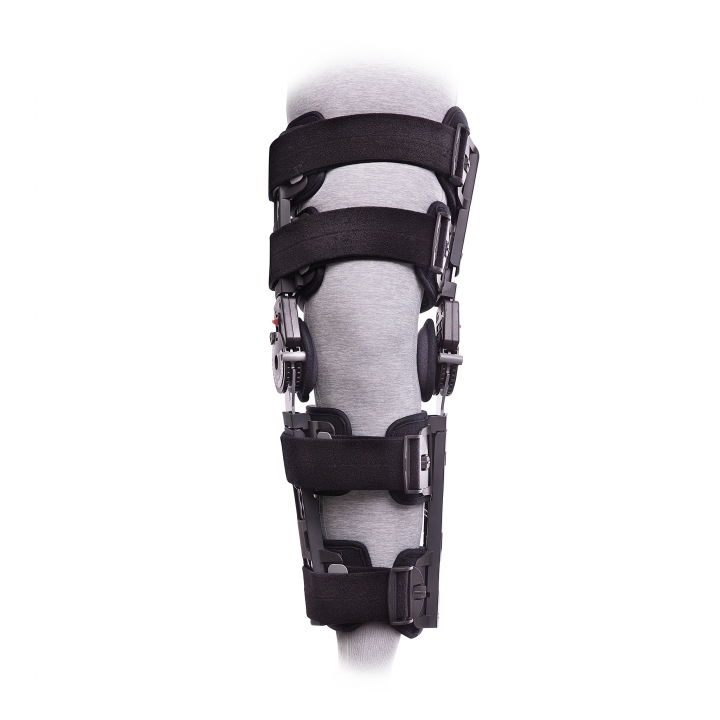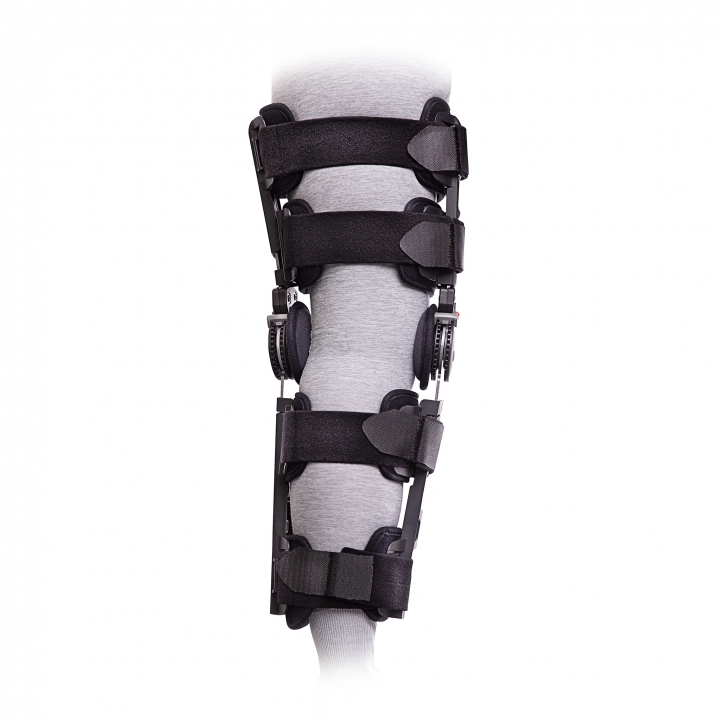 X-ROM™
Our new easy-to-use post-op knee brace offers fast, simple application and adjustment through innovative strap, tab and buckle designs. The user-friendly X-ROM™ helps control and protect ROM with a quick-lock design and hinge pull-out stops. With four independently telescoping sliders and the ability to contour to the patient's leg to aid varus and valgus support, the X-ROM comfortably accommodates a wide range of patient shapes and sizes.
HCPCS Code
Not reimbursable by Medicare
Key Features
Precise ROM Protection

Updated hinge design: Precisely control ROM with settings in 10⁰ increments from -10⁰ to 90⁰ extension and -10⁰ to 120⁰ flexion
Quick-lock design: Easily lock at 10⁰ increments from -10⁰ to 30⁰

Fast, Easy Application

Easy-to-use design: Strap, tab and buckle design make post-op application and adjustment fast and simple
Comfortably fits a wide range of patients: Easily accommodate patients from 4'11" to 6'5"
Push button slider settings: Adjustments are easy and precise
Ready to fit: Quickly fit patients right out of the box

Comfortable Stability

Tele-Fit™ technology: Four independently telescoping sliders with easy push button control settings help enhance brace placement, stability and comfort while avoiding the incision and peroneal nerve

Optimal fit & stability: Bendable hinge bars help enhance varus/valgus contouring

Secure contact points: Enhanced ankle pads and strategically placed contact points between the leg and brace help reduce slippage
Lightweight strength: Strong yet lightweight design helps reduce brace migration
Anti-microbial pads: Helps neutralize odor while increasing comfort and durability
Indications for Use
To aid immobilization and protected range of motion associated with ACL, PCL, LCL, and MCL surgeries and meniscal repairs.
Medicare Beneficiary Eligibility Lookup
Enter your ZIP Code to determine if you are in a location where we provide bracing products as a Medicare covered benefit.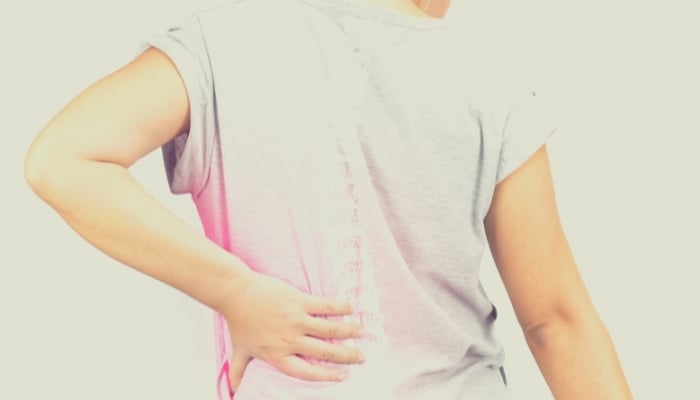 Strengthening the back muscles with exercise is a good way to prevent injury, but if you have already suffered a strain, a lower back brace can help.
Best Brace for Lower Back Pain
Lower back braces temporarily do for you what your muscles can't — hold you erect and in place and prevent further injury. We carry several kinds of lower back braces — how do you know which is the best lower back brace for you?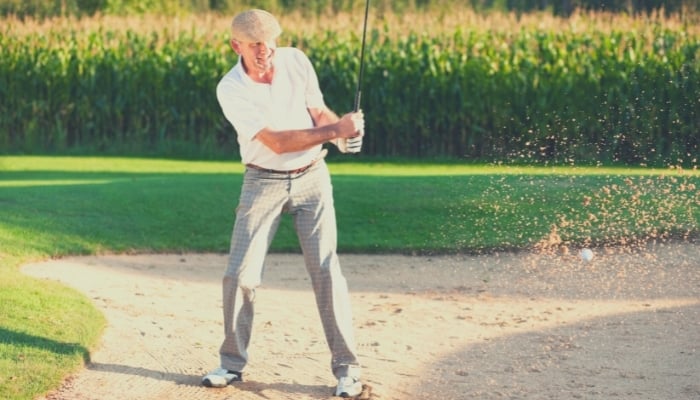 It depends on your condition. Different lower back braces are best to combat different symptoms. All our lower back braces offer support, and some offer compression as well. You may be looking for a lower back brace to promote stability and proper posture. If you are prone to back spasms, a back brace that restricts motion may help.
Talk to your doctor about your specific condition and ask for recommendations about the best back brace for lower back pain for you. While a back brace isn't a cure, it can provide much-needed relief while you undergo treatment from a doctor or chiropractor. Additionally, if your doctor recommended surgery but you are trying to avoid this route, a back brace can help you stay more comfortable while you buy time.
Our back braces are strong, durable and made to last. You can wear yours all day and you can even wear it to sleep if necessary. These back braces are breathable, so they won't make you sweaty, and they're lightweight and fit easily under clothing, so you don't have to worry about questions from nosy neighbors or co-workers.
Tired of sitting out every game, dance and activity? Get a lower back brace today.
Medicare Patients
Contact us with any questions about bracing or eligibility. We'll make it easy for you. We'll even handle the paperwork should you qualify.
Non-Medicare Patients
We are in-network with over 70 private insurance, workers' compensation, and no-fault insurance companies.
Providers
Send us a referral and we will make sure your patient receives the right brace – fast. Our staff of professionals are on-hand and ready to serve.