Back Products / Elite Air Decompression LSO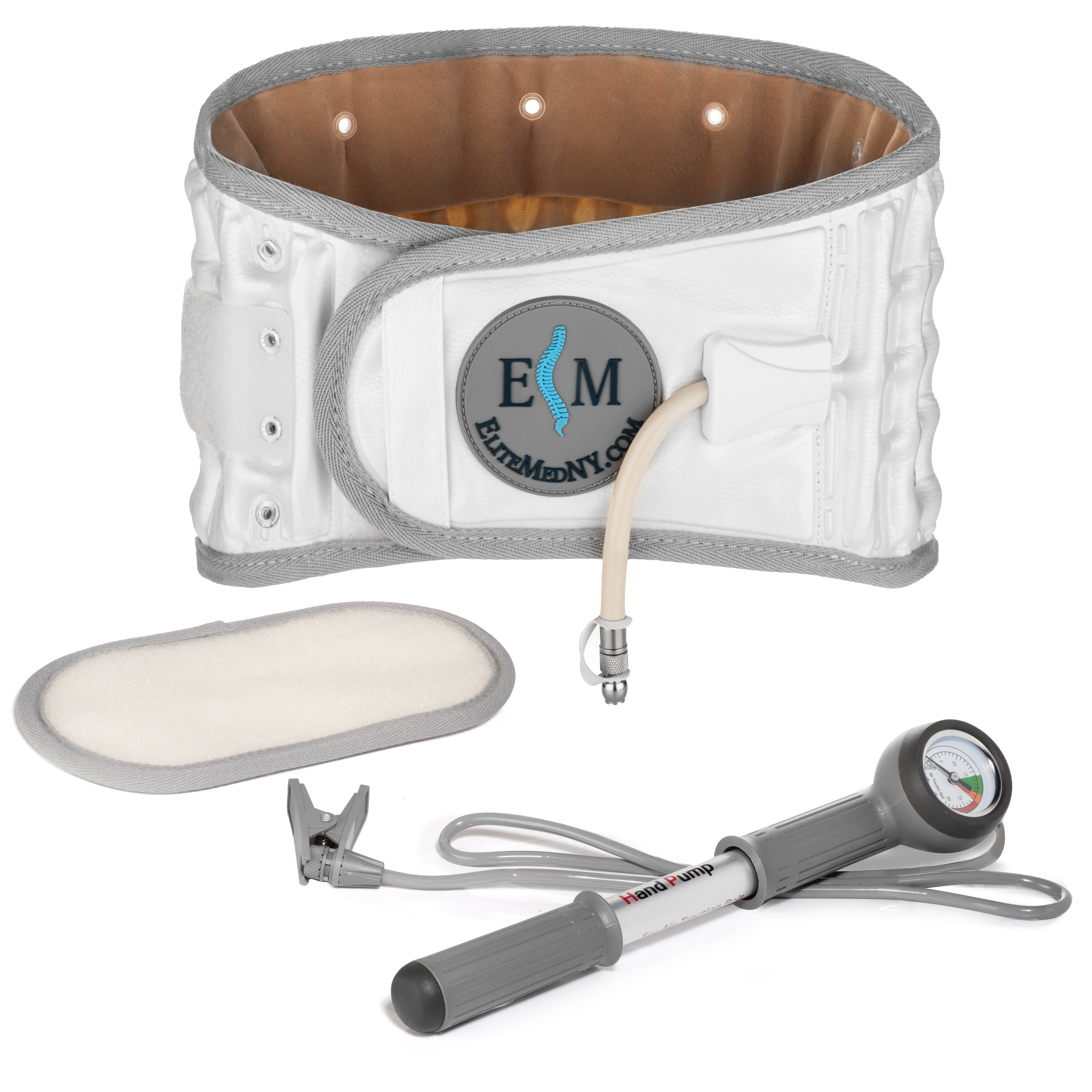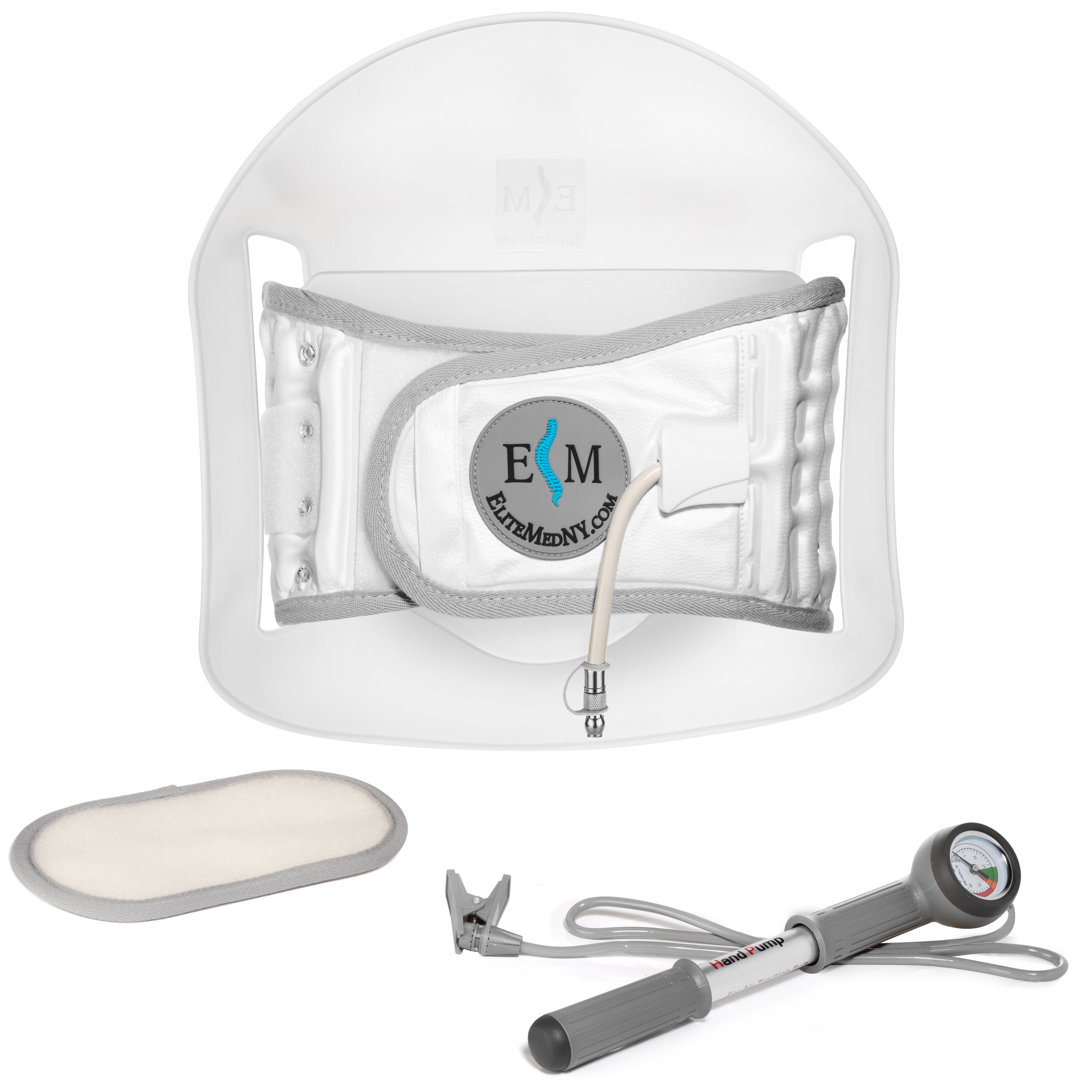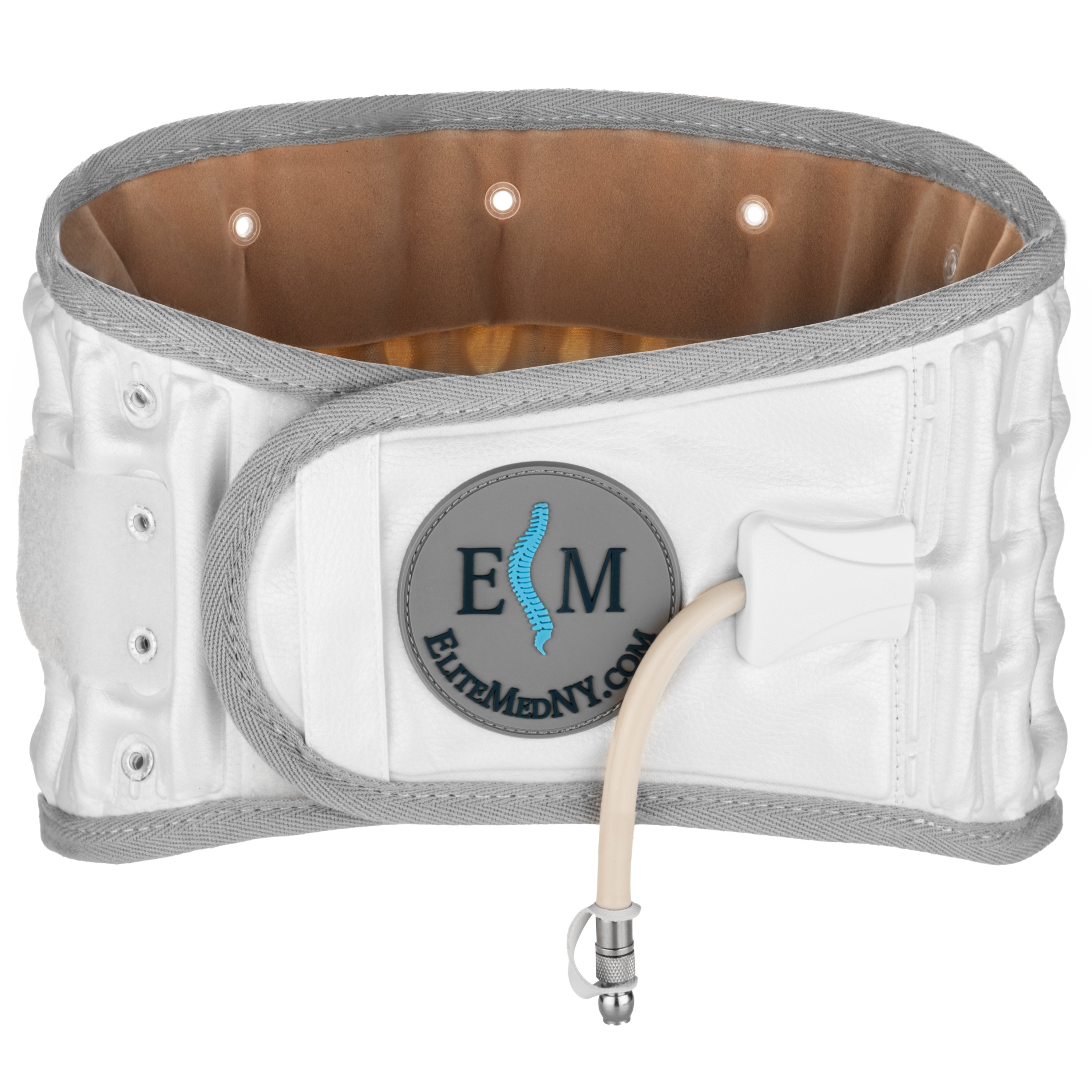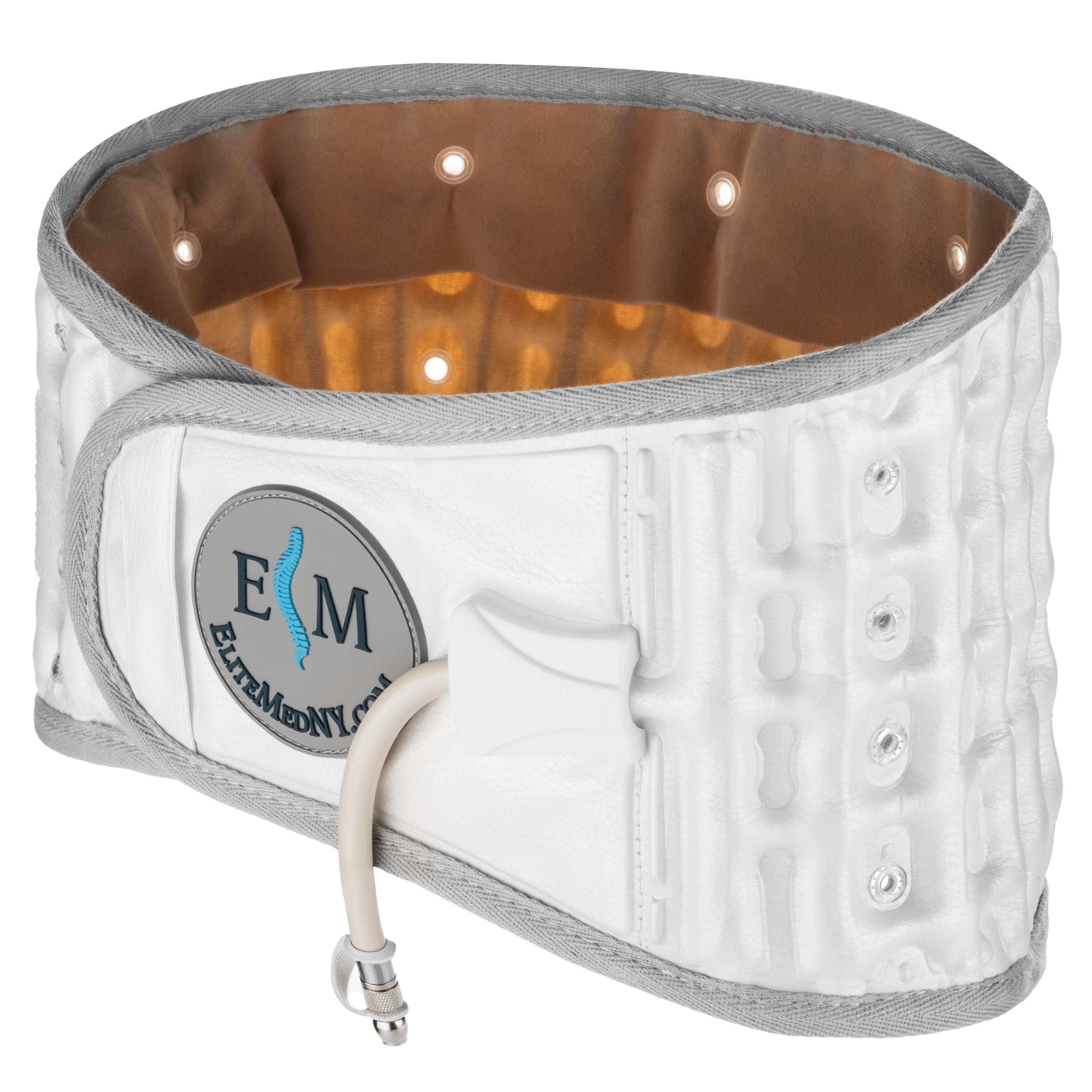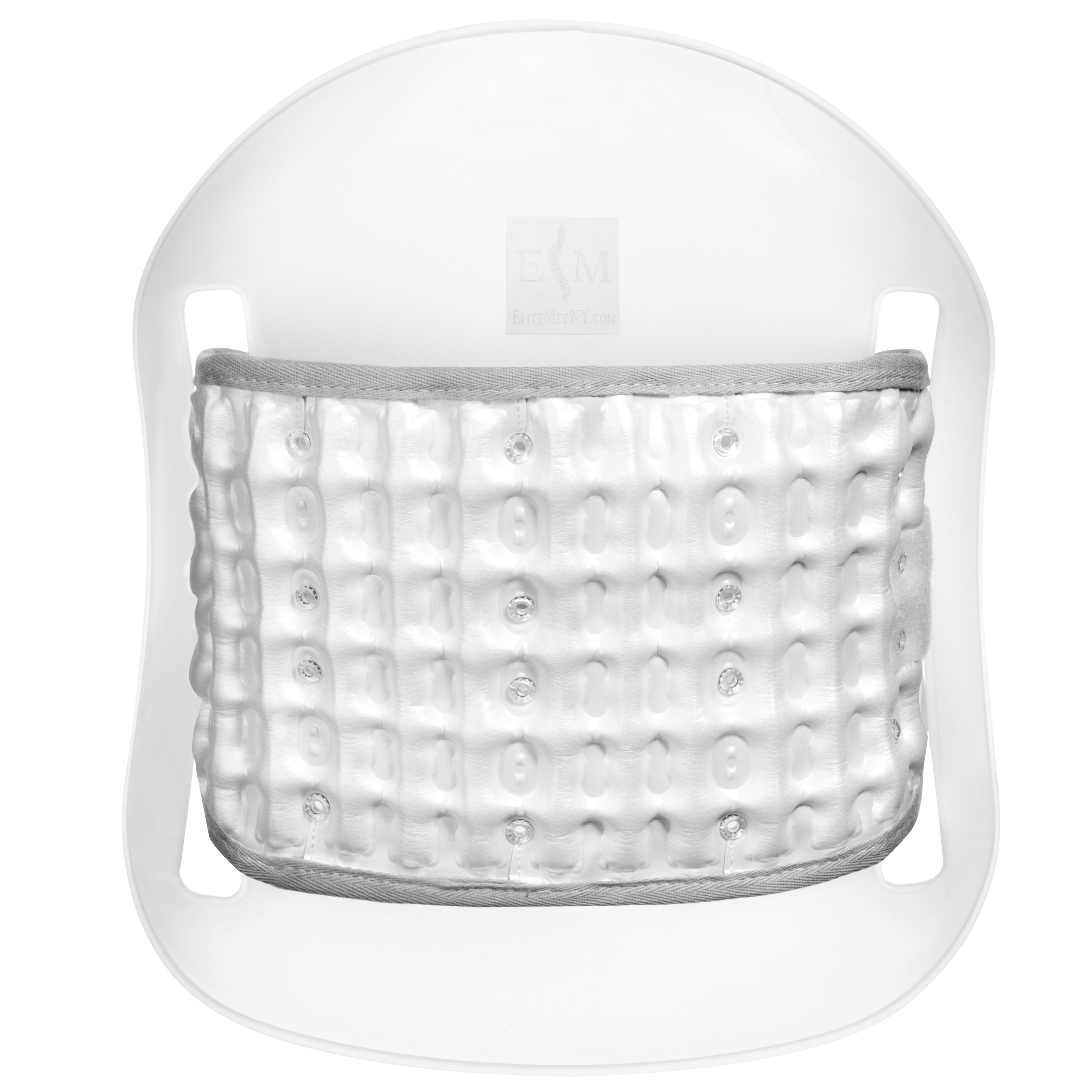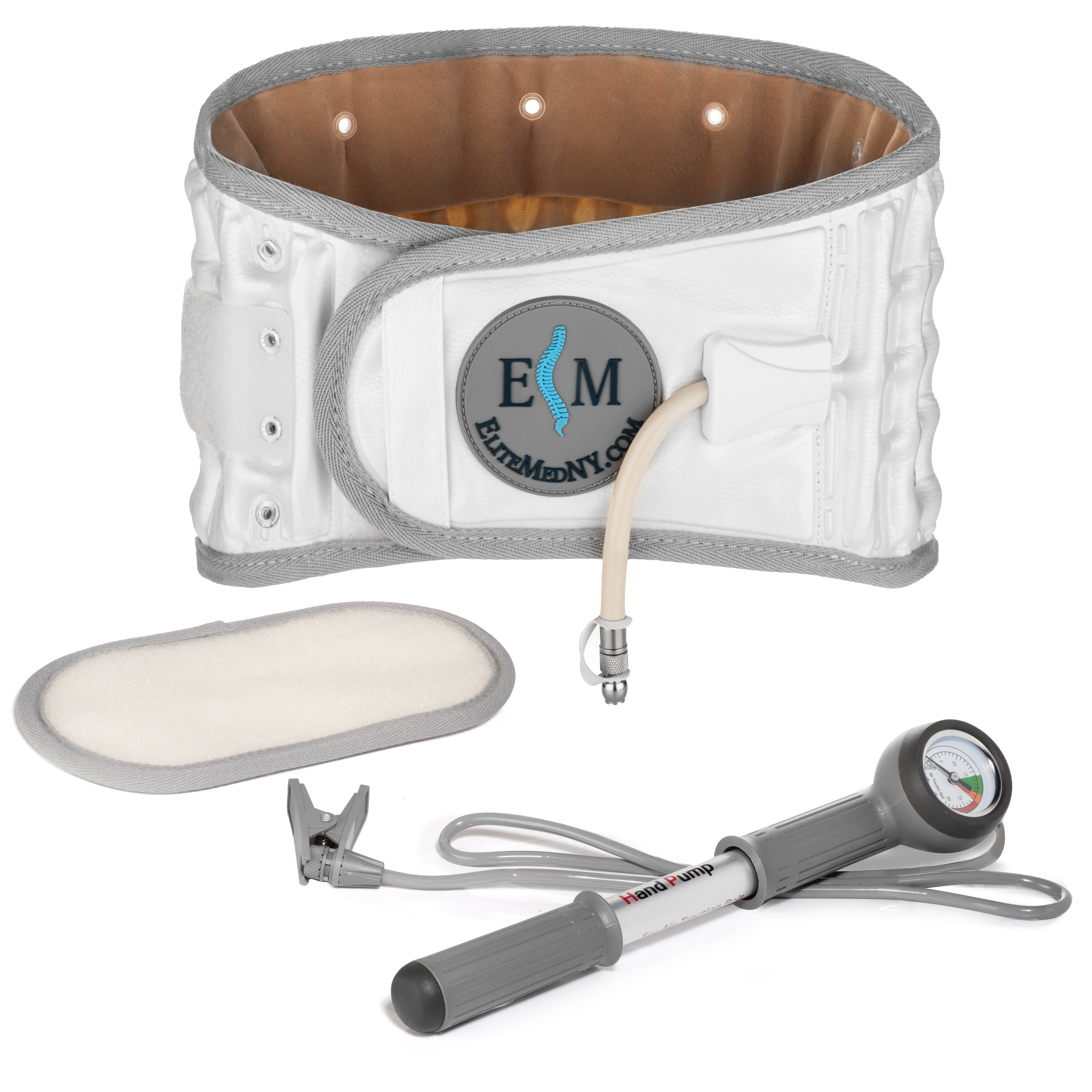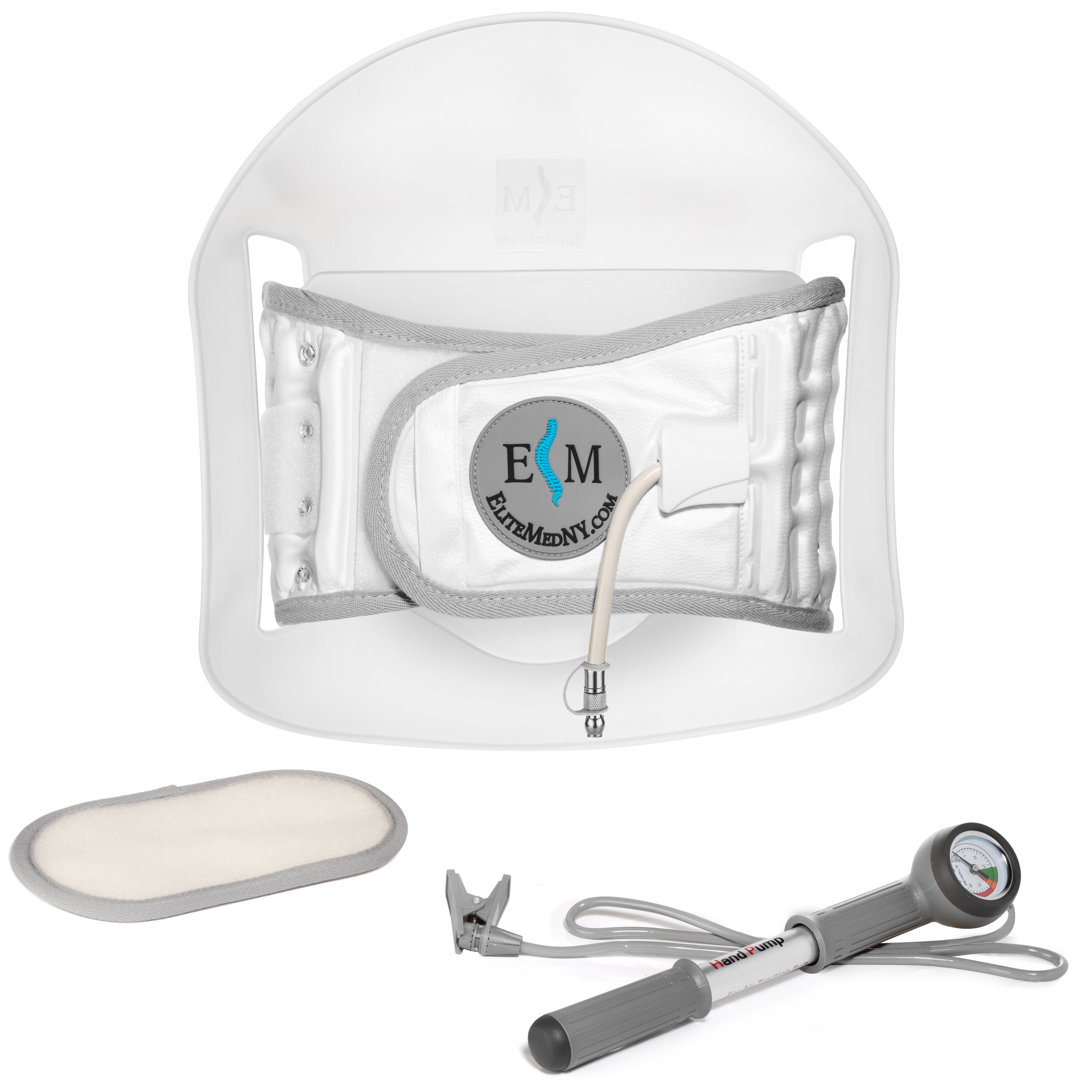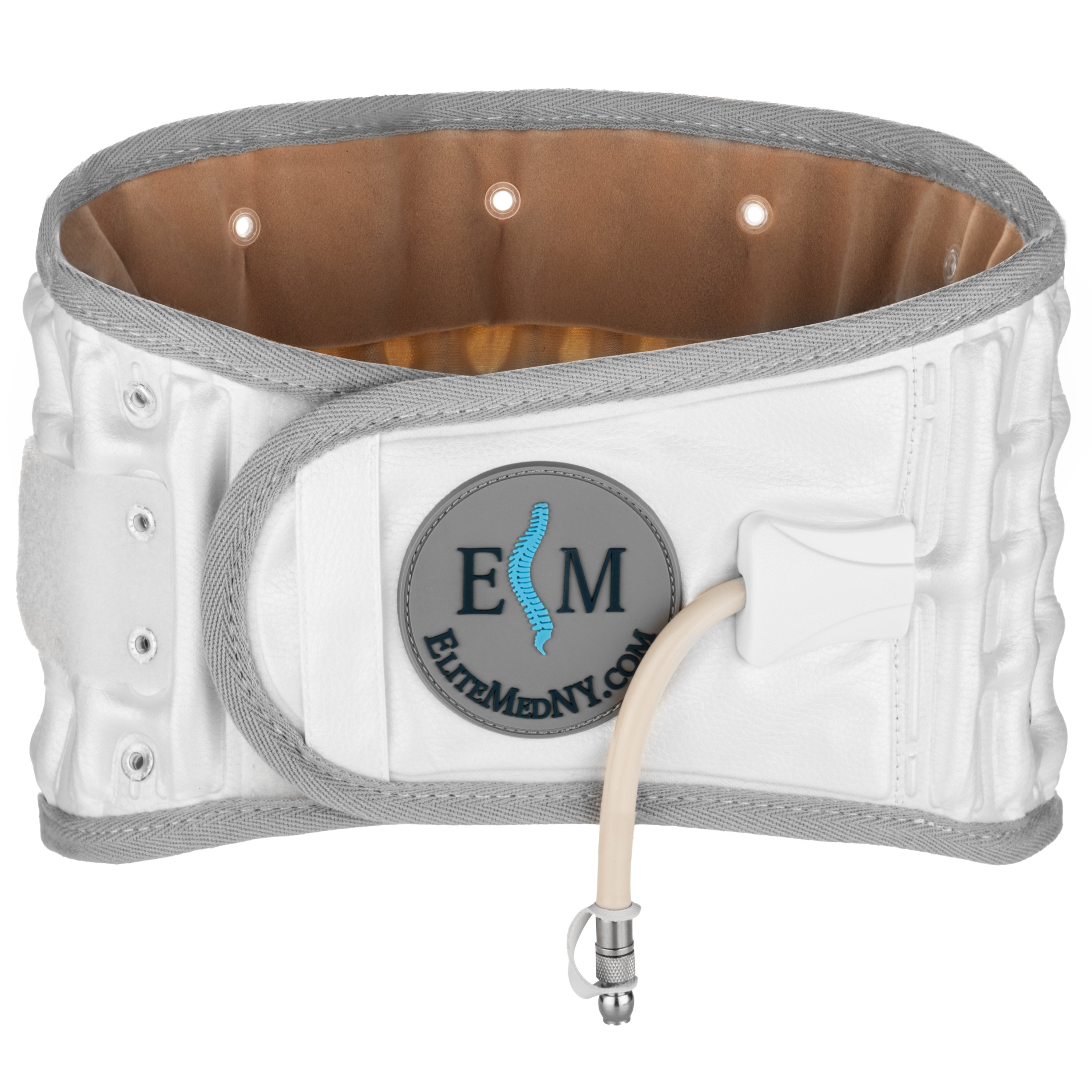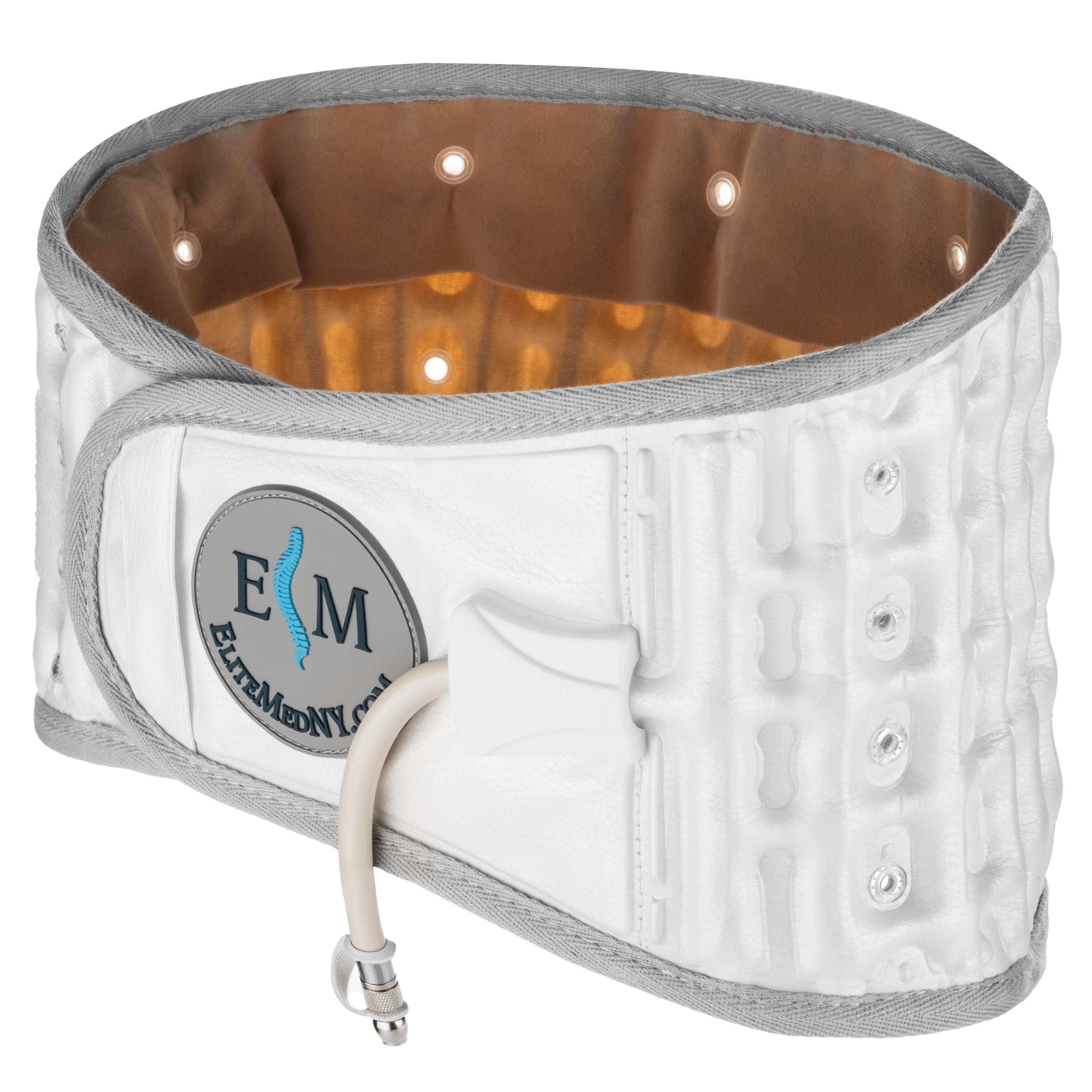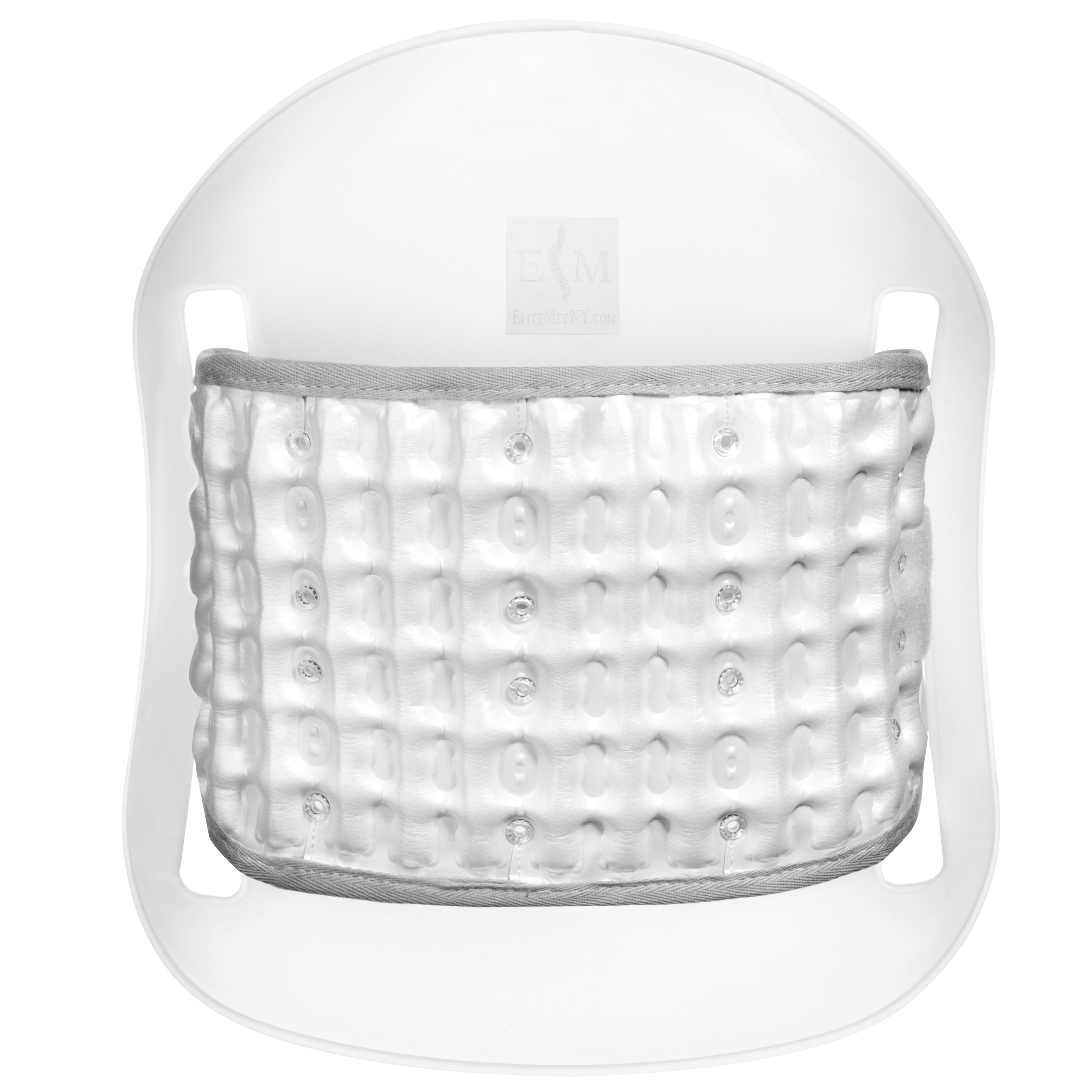 Elite Air Decompression LSO
The Elite Air Decompression LSO (lumbar sacral orthosis) combines the support of rigid panels with a decompression lumbar belt to support and relieve pain. The front and back panels are removeable to offer continued therapy options during recovery. The back panel extends from the sacrococcygeal junction to the T-9 vertebra. Decompression of the lower spine is accomplished through expansion of the lumbar belt from 5.1" to 7.9" (13 – 20cm) which aids in relaxing muscle spasms and relieves pain.
Air Decompression Belt
Vertically expands approximately 2 inches from 5.1 inches tall before inflation to 7.9 inches tall after inflation
Decompression expands intervertebral disc space to relieve pain
Unloads weight bearing from lower back to hip
Thin and lightweight, can be worn under clothing
Traditional Lumbar Support with Versatile Step-Down Support
Provides support and stability
Restricts harmful movements
2 removeable rigid panel supports: 1 anterior panel, 1 posterior panel
Step-down support through removeable panels for patient progression
Posterior panel extends from the sacrococcygeal junction to the T-9 vertebra
Key Features
Adjustable air decompression
Rigid front and back (anterior and posterior) panels for superior support
Removeable panels for step-down support
Relaxes muscle spasms
Prevents and relieves back pain
Extender panel increases the circumference up to 8 inches
Indications for Use
Burst fracture

Bulging or herniated discs

Degenerative disc disease

Post-operative recovery

Sciatica

Spinal stenosis

Spondylolysis

Spondylolisthesis
Manufacturer
Elite Medical Supply
Manuf. Part No.
EDLSO-648
Size Chart
| | |
| --- | --- |
| Size | Measurement |
| Small | 26 – 32 inches |
| Medium | 32 – 36 inches |
| Large | 36 – 40 inches |
| XLarge | 40 – 46 inches |
| 2XLarge | 46 – 52 inches |
| 3XLarge | 52 – 58 inches |
Medicare Beneficiary Eligibility Lookup
Enter your ZIP Code to determine if you are in a location where we provide bracing products as a Medicare covered benefit.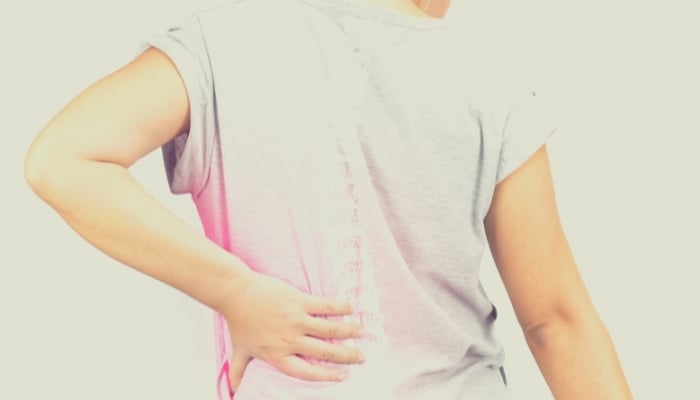 Strengthening the back muscles with exercise is a good way to prevent injury, but if you have already suffered a strain, a lower back brace can help.
Best Brace for Lower Back Pain
Lower back braces temporarily do for you what your muscles can't — hold you erect and in place and prevent further injury. We carry several kinds of lower back braces — how do you know which is the best lower back brace for you?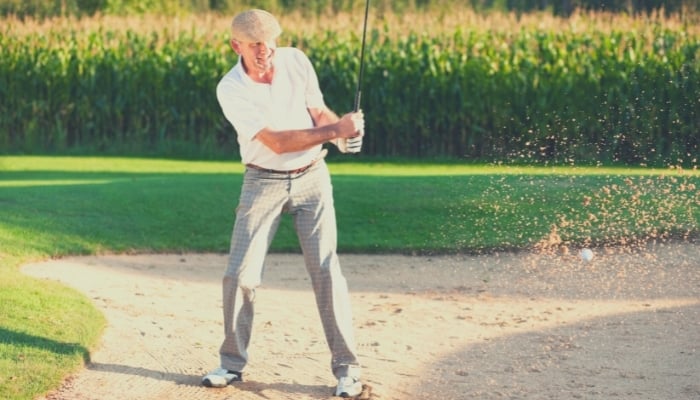 It depends on your condition. Different lower back braces are best to combat different symptoms. All our lower back braces offer support, and some offer compression as well. You may be looking for a lower back brace to promote stability and proper posture. If you are prone to back spasms, a back brace that restricts motion may help.
Talk to your doctor about your specific condition and ask for recommendations about the best back brace for lower back pain for you. While a back brace isn't a cure, it can provide much-needed relief while you undergo treatment from a doctor or chiropractor. Additionally, if your doctor recommended surgery but you are trying to avoid this route, a back brace can help you stay more comfortable while you buy time.
Our back braces are strong, durable and made to last. You can wear yours all day and you can even wear it to sleep if necessary. These back braces are breathable, so they won't make you sweaty, and they're lightweight and fit easily under clothing, so you don't have to worry about questions from nosy neighbors or co-workers.
Tired of sitting out every game, dance and activity? Get a lower back brace today.
Medicare Patients
Contact us with any questions about bracing or eligibility. We'll make it easy for you. We'll even handle the paperwork should you qualify.
Non-Medicare Patients
We are in-network with over 70 private insurance, workers' compensation, and no-fault insurance companies.
Providers
Send us a referral and we will make sure your patient receives the right brace – fast. Our staff of professionals are on-hand and ready to serve.