Electrotherapy / Elite Multi-Mode Stimulator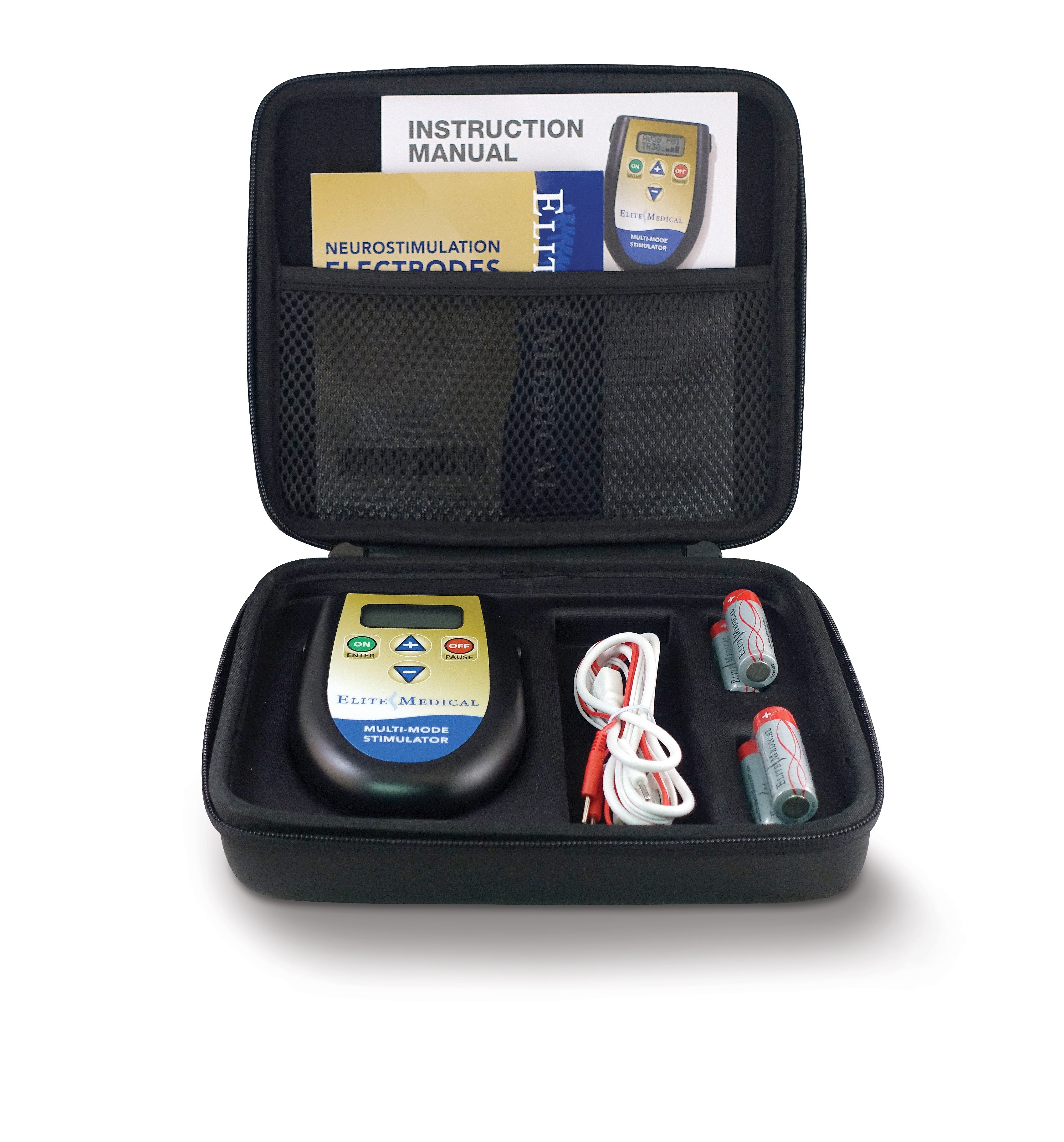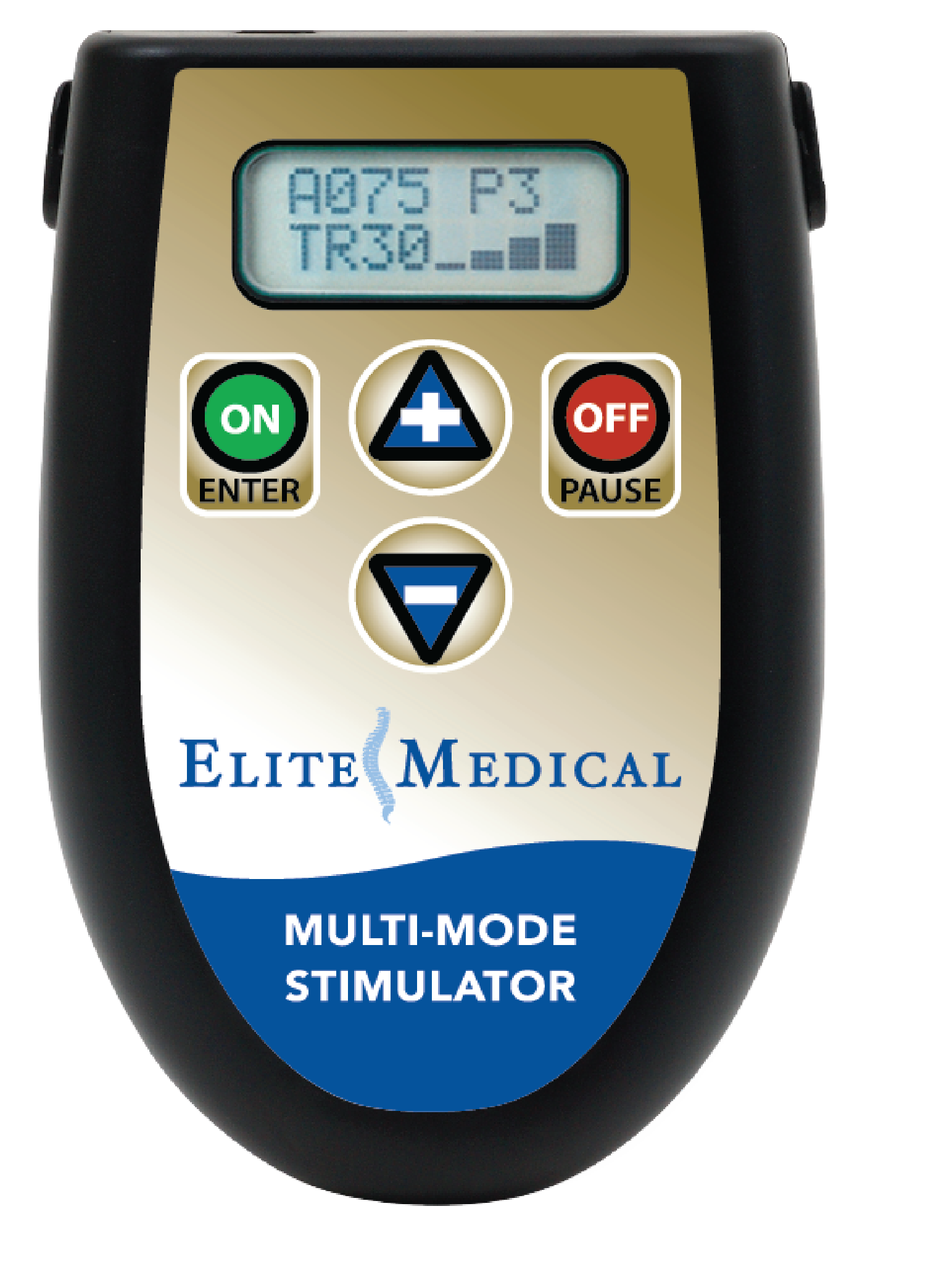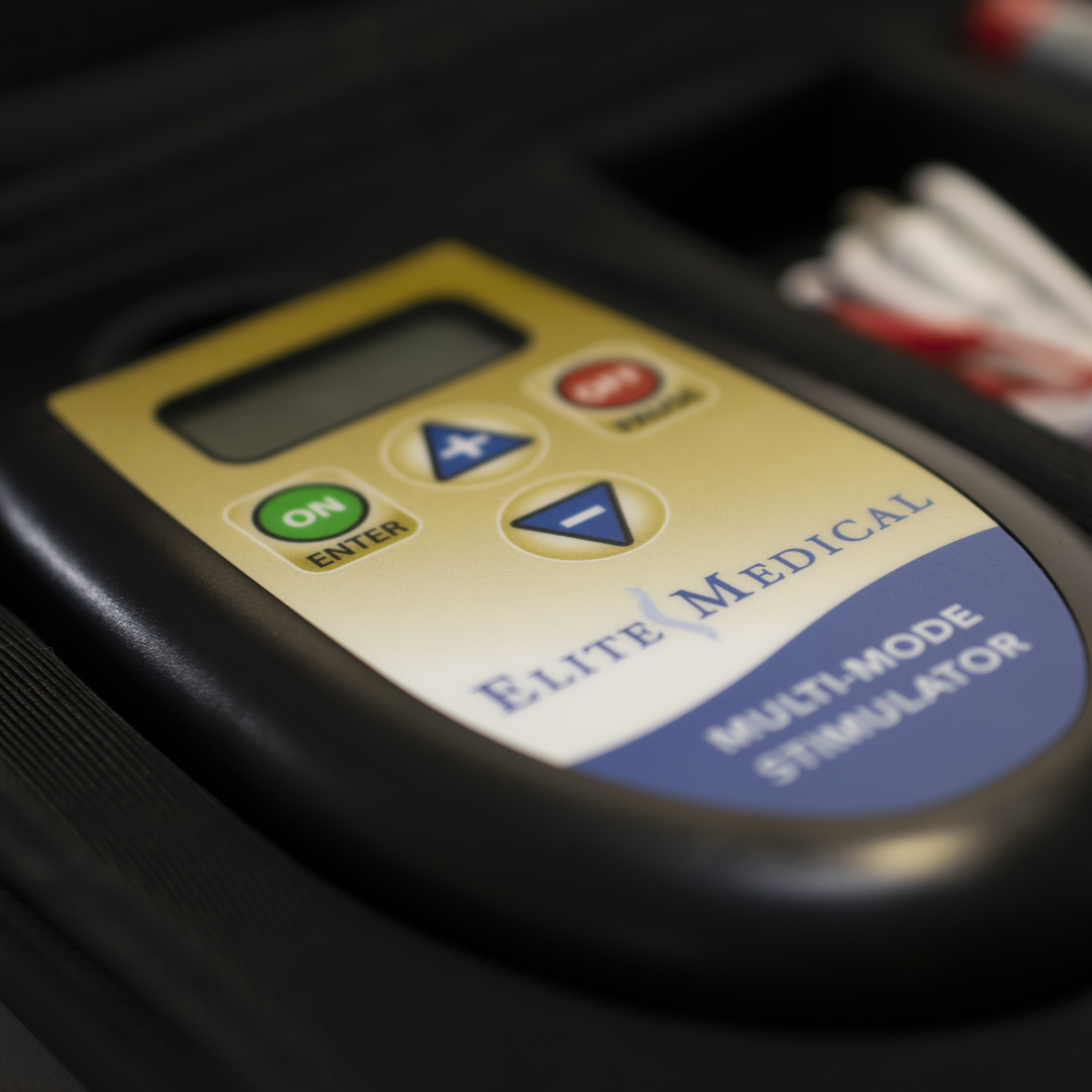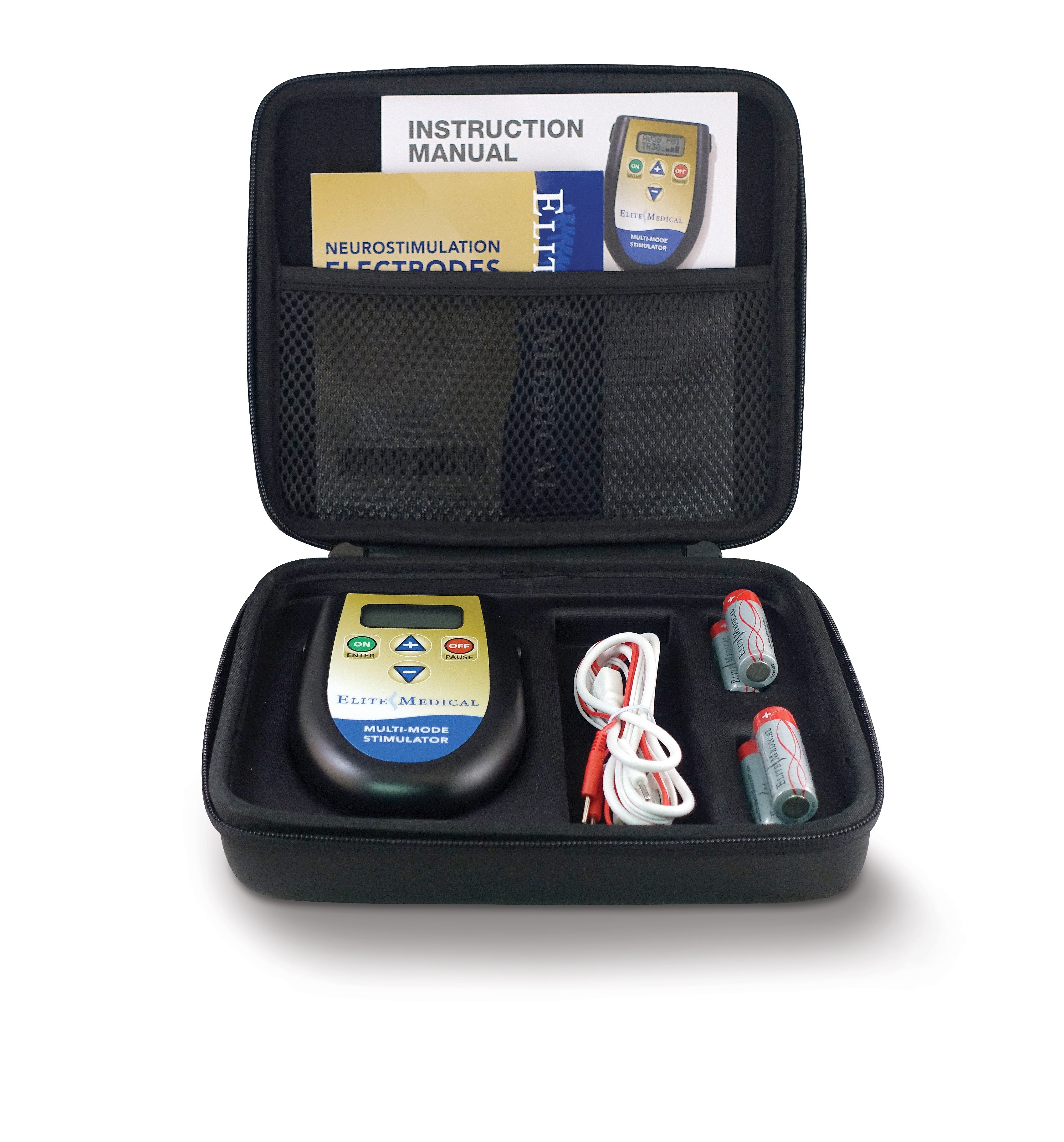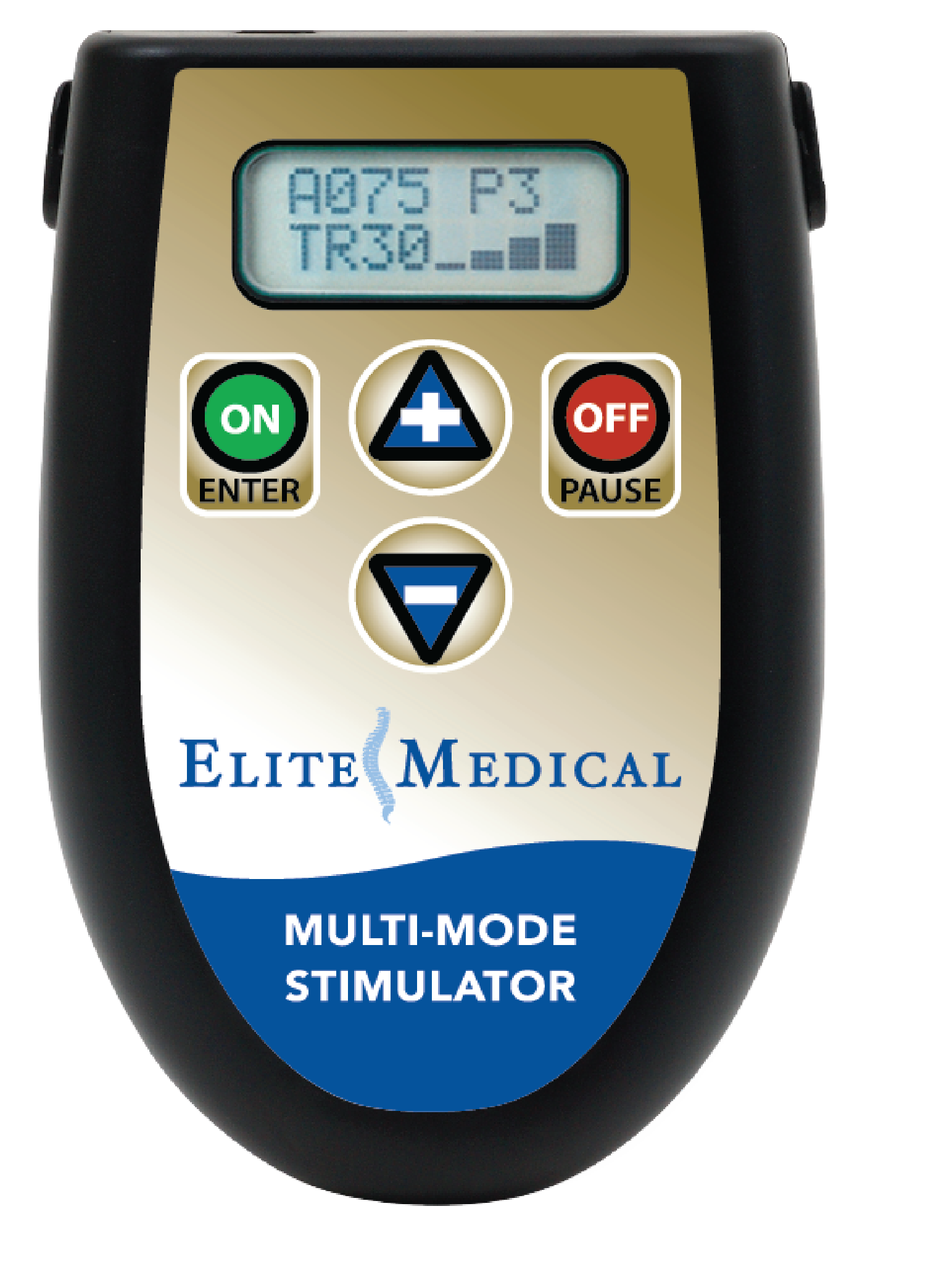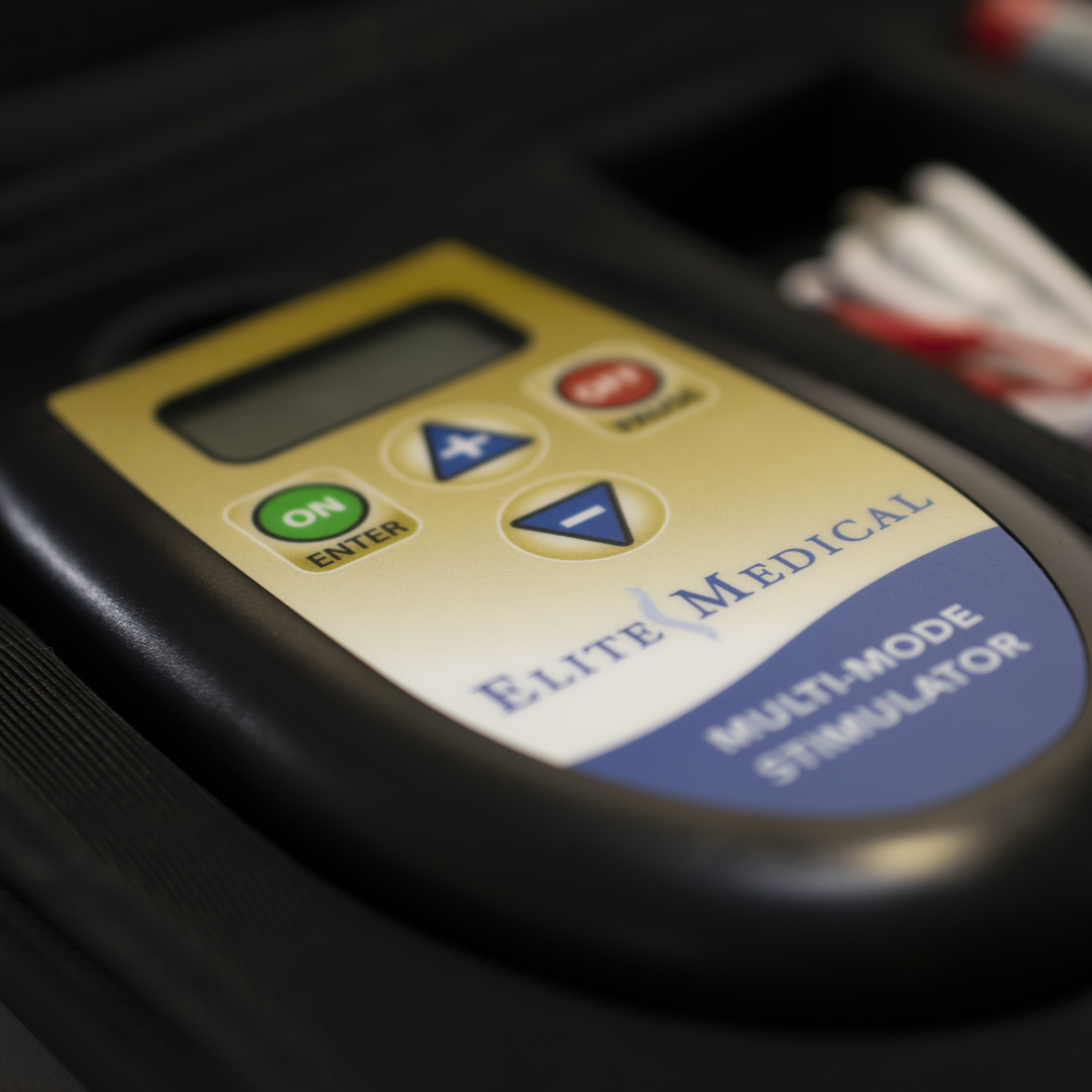 Elite Multi-Mode Stimulator
The Multi-Mode Stimulator is a high-quality, advanced technology medical device designed to be used as a combination interferential and muscle stimulator. The Multi-Mode Stimulator is battery powered using standard AA batteries. Current is generated and controlled by circuitry using Texas Instruments® microprocessor chips. These chips provide the Multi-Mode Stimulator with the greatest degree of control and intelligence on the market today. The Multi-Mode Stimulator was designed for the homecare market and many of the Multi-Mode Stimulator features are the result of countless discussions with patients, physicians and therapists as to what they want and need in a clinic and home use therapy device.
Interferential Current Mode

Relieves symptoms of chronic pain
Serves as an adjunct treatment to manage surgical and post-traumatic pain
Neuromuscular Stimulator Mode
Relaxes muscle spasms
Increases local blood circulation
Maintains and increases range of motion
Prevents or retards:

Disuse atrophy
Muscle re-education
Immediate post-surgical stimulation of calf muscles

Prevents venous thrombosis
Key Features
Dual Therapy Channels
True Interferential Therapy Output
Neuromuscular Therapy Output
Symmetrical biphasic square wave with zero net DC component
Uses 2 Common AA Batteries
14 Preset Therapy Protocols (10 Interferential Stimulation, 4 Muscle Stimulation)
0-45 milliamps, adjustable
1 – 150 Hz Net Interferential Frequency
Indications for Use
Interferential Current Mode: Symptomatic relief and management of chronic pain and/or as an adjunctive treatment for the management of post-surgical and post-traumatic pain.
Neuromuscular Stimulator Mode: Relaxation of muscle spasm, increasing local blood circulation, maintaining and increasing range of motion, preventing or retarding disuse atrophy, muscle re-education, and immediate post-surgical stimulation of calf muscles to prevent venous thrombosis.
Manufacturer
Elite Medical Supply
Medicare Beneficiary Eligibility Lookup
Enter your ZIP Code to determine if you are in a location where we provide bracing products as a Medicare covered benefit.
If you have slipped and fallen or twisted your ankle resulting in a sprain, strain or fracture, you are likely suffering from pain and swelling. The correct ankle brace can prevent inversion, eversion and rotation, protecting you from further injury. Ankle braces provide compression, stability and support, reducing swelling and relieving pain, helping to restore movement.
But ankle pain can also come from chronic conditions such as tendonitis or plantar fasciitis. In these cases, you may opt to wear a thin, lightweight ankle brace that fits into your shoes. In fact, there is a school of thought that says athletes and anyone with ankle instability should wear these braces prophylactically to reduce the chances of injuries occurring.
Our ankle braces are quick and easy to put on and take off, and they're adjustable for a perfect fit. Contact us today with questions or to order your ankle brace.
Medicare Patients
Contact us with any questions about bracing or eligibility. We'll make it easy for you. We'll even handle the paperwork should you qualify.
Non-Medicare Patients
We are in-network with over 70 private insurance, workers' compensation, and no-fault insurance companies.
Providers
Send us a referral and we will make sure your patient receives the right brace – fast. Our staff of professionals are on-hand and ready to serve.